Promenade - 2019 - Off-Broadway Tickets, News, Info & More
Escape into the absurdly funny world of Promenade where two fugitives, known only as 105 and 106, navigate the world of haves and have-nots while on the run from the law. A zany anti-adventure written by the "mother of avant-garde theater," Maria Irene Fornes, and featuring an eclectic musical blend by Al Carmines, Promenade promises lighthearted fun while exposing the ever-present chasm between the rich and the poor.
History:
Revival
Run Type:
Limited Run
Market:
Off-Broadway
Previews:
July 10, 2019
Closing:
July 11, 2019

Address:
131 W. 55th St.
New York,NY
Promenade Off-Broadway Cast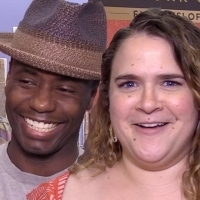 by BroadwayWorld TV - July 5, 2019
While the cast was in rehearsals, they stopped to play a little game that we like to call Synopsis Showdown! Watch as they find the words to tell us more about the almost forgotten musical!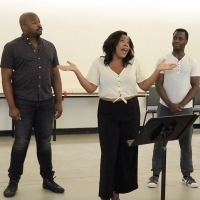 by TV - Press Previews - July 3, 2019
Next up in the Encores! Off-Center season is Promenade (July 10 & 11) as part of New York City Center's 75th Anniversary Season. The cast is in rehearsals and gave us a special sneak peek! Go behind the scenes with the whole company below!
Promenade Frequently Asked Questions
What productions of Promenade have there been?
Promenade has had 2 productions including Off-Broadway which opened in 1969 and Off-Broadway which opened in 2019.
What is the songs are in Promenade and what's the order?
Promenade Theme
Dig, Dig, Dig
Unrequited Love
Isn't That Clear?
Don't Eat It
Four
Chicken Is He
A Flower
Rosita Rodriguez
Apres Vous
Bliss
The Moment Has Passed
Thank You
The Clothes Make the Man
The Cigarette Song
Two Little Angels
The Passing of Time
Capricious and Fickle
Crown Me
Mr. Phelps
Madeline
Spring Beauties
A Poor Man
Why Not?
The Finger Song
Little Fool
Czardas
The Laughing Song
A Mother's Love
Listen, I Feel
I Saw a Man
All Is Well in the City

Twitter Watch