Chekhov/Tolstoy: Love Stories - 2020 - Off-Broadway Tickets, News, Info & More
Beginning January 23rd Mint will present a program of short plays adapted from stories by two of the world's greatest authors, Anton Chekhov and Leo Tolstoy. These dramatic adaptations come from one of Mint's favorite playwrights, Miles Malleson. Mint introduced theatergoers to Malleson with the acclaimed, New York Times Critic's Pick productions of Conflict and Yours Unfaithfully. The New York Times described Yours Unfaithfully as "A bit like a sex farce with real sorrow instead of slammed doors, and something like a drawing room comedy with moral conundrums peeking out beneath the cushions."
Chekhov's "An Artist's Story" tells the story of Nicov, a painter who encounters two very different women on a visit to the country. The flirtatious Genya flatters the artist with questions about miracles and the eternal, while her pragmatic sister Lidia ridicules the artist, questioning the necessity of landscapes in a world where people are poor and hungry. Together, they bring him to a new understanding of himself. When it was first presented in 1919 by the Pioneer Players, an independent theater society known for its productions of feminist and Russian drama, Malleson played the title role.
Tolstoy's "What Men Live By" tells the story of a Russian peasant couple whose lives intersect with a mysterious stranger whose odd ways and brilliant smile bring them to a new understanding as well. "What Men Live By" reflects Tolstoy's dedication to living out a Christian pacifism based on personal conscience. In the midst of World War I, pacifist Malleson was inspired by Tolstoy's empathetic vision. Infusing his adaptation with string quartet music composed for the production by Norman O'Neill, Malleson's adaptation premiered as part of an all-female student program by London's Academy of Dramatic Arts, providing audiences with "the pure milk of the Tolstoyan word on loving-kindness." Audiences shell-shocked by the war welcomed this balm; audiences today will also warm to this hopeful tale of love and redemption.
(New York, NY)
424 West 42nd St. (9th & 10th)
Chekhov/Tolstoy: Love Stories Off-Broadway Cast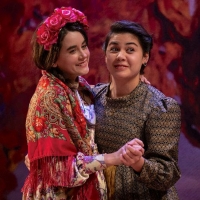 by Michael Dale - February 13, 2020
'You know, I hate your plays,' the great Russian dramatist Anton Chekhov once recalled the exalted Leo Tolstoy telling him during a friendly visit. 'Shakespeare was a bad writer, and I consider your plays even worse than his.'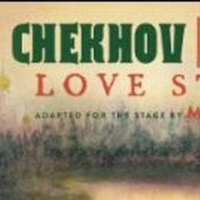 by Chloe Rabinowitz - December 11, 2019
Mint Theater Company Producing Artistic Director Jonathan Bank today announced that Katie Firth (A Day by the Sea, A Picture of Autumn, Susan and God, Far and Wide - Mint Theater, Museum - Keen Company), Anna Lentz (The Diary of Anne Frank - Geva Theatre Center, The Many Deaths of Nathan Stubblefield, The Tens, A Christmas Carol, Gratuitous Nudity and the Undisclosed Costs of Questioning Surveillance Rather Than Bad Broccoli - Actors Theatre of Louisville),