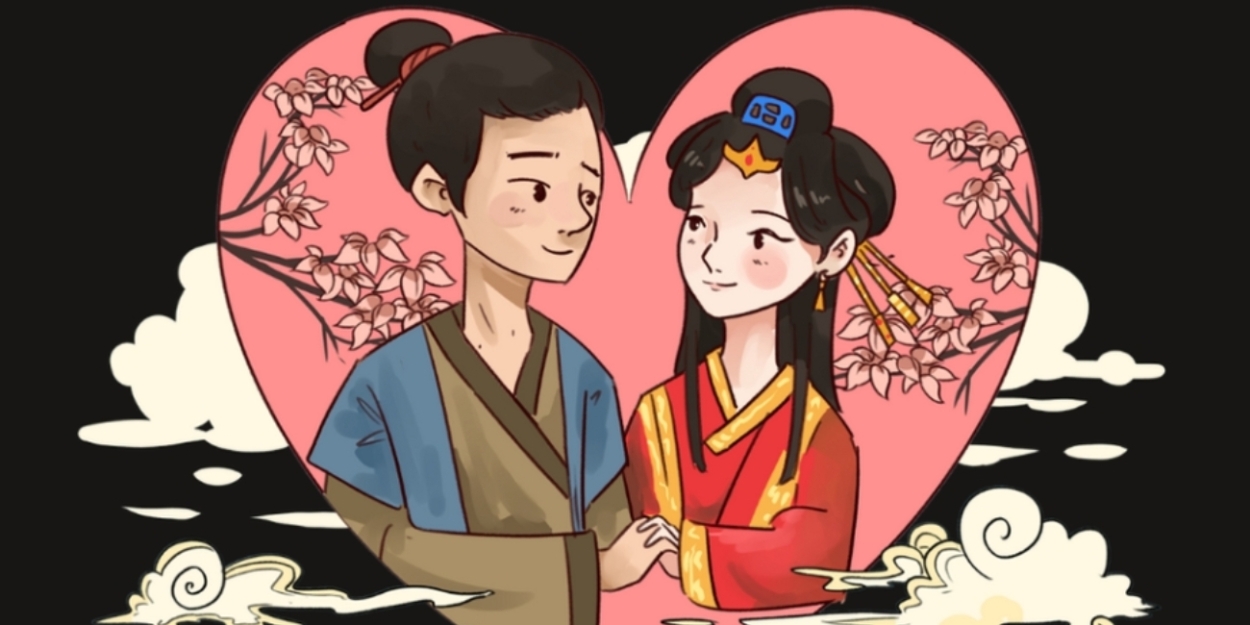 Review: ROMANCE OF THE WESTERN CHAMBER is Lovely and Lyrical at Poway Center For The Performing Arts
The production runs through January 8th only.
ROMANCE OF THE WESTERN CHAMBER is a lovely and lyrical operetta telling "A modern love story from long ago." With only two performances this weekend, through January 8th, this show is making its West Coast Premiere at the Poway Center for the Performing Arts.
Filled with dancing, comedy, and some beautiful singing, this musical adaption of the 13th-century play XI XIANG JI is told in English, with book and lyrics by Howard Rubenstein and music by Max Lee. Directed by Peter James Cirino with MUsicDirection by Lucy C. Lin, the music by Max Lee is based on Chinese folk melodies.
The story, which has been one of the most popular romantic comedies in China even after centuries is about Ying-Ying (Lia Zheng) who is the beautiful daughter of the prime minister. She and her mother Lady Tsui (Rebecca Ung) are there for a memorial service as the prime minister has passed away. Before her father died he betrothed Ying-Ying to Lord Cheng-Heng (Flagg Guo) but Ying-Ying does not want to marry him.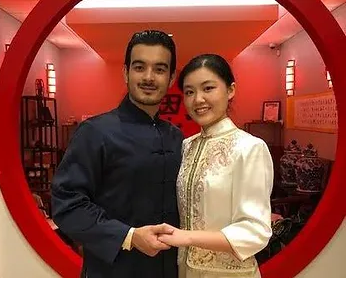 When a young scholar named Chang (Jordan Fan) comes to the monastery to rest and study before heading out to the capital to take his Imperial Examination he is smitten by the beautiful young woman. Soon, with the help of Ying-Ying's handmaiden Hong-Niang ( Evelyn Olson), and the Superior Monk (Dr. James Fan) Chang and Ying-Ying fall in love. They have more obstacles in their way than just her fiancee when the safety of the monastery and the people within are threatened, and the couple must find a way to fight for their happily ever after.
Zheng and Fan have a lovely connection as young lovers, both finding moments for tenderness and humor in the story. Zheng has a beautiful and clear soprano, whose expressive singing conveys the hope and the sorrow of the character through song elegantly. Fan as Chang also has a very strong voice, which is showcased especially well in "Sail To The Sun."
Olson is feisty and funny as the handmaiden Hong-Niang, who sometimes hides when her mouth runs away from her. Dr. Fan brings a lot of fo humor to the serious but meddling Monk, who helps the young lover. Ung has a regal presence as Ying-Ying's mother who is trying to honor her late husband's wishes, maintain the honor of the family line, and get a good marriage for her daughter all at the same time. Guo is a delightfully honest villain, he knows what he wants, and he is not ashamed to admit that he will do whatever it takes to get it.
The show is told in tandem with Chinese dancing, martial arts, and ballet choreographed by Patricia Lippert all of which are beautiful and enhance the story. The main dancers Emily Huang and Yicun Sun have some gorgeous duets, along with Ivie Lim who has a lovely solo. There are also acrobatic and martial arts-inspired performances that were dynamic and I wished had the opportunity to be featured more in the first act.
Supported by deep and vibrant lighting by Annelise Salazar, the use of silhouette is a highlight here and works beautifully with the scenic design by McKenna Perry. The sound design and live mixing by Javier Piñón are wonderful in this production, providing layered and atmospheric sounds, while also balancing the vocals with the live music conducted by Dr. Angela Yeung.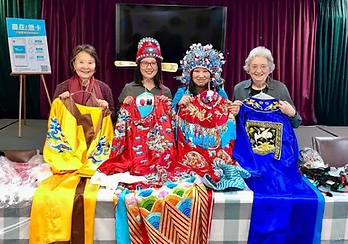 The costume design by Caroline Johnson is both lovely as well as clearly defines each character. The final costumes for the young couple are particularly striking and elaborately detailed. There is also a program acknowledgment to the Overseas Community Affairs Council, Republic of China for" some of the more elaborate elements."
ROMANCE OF THE WESTERN CHAMBER close after the matinee performance on Sunday, January 8th but if you can I highly recommend seeing the show. Since this is the West Coast premiere, hopefully, that means there will be more future performances of the production to come which would be a win for audiences. This show is a unique cultural and theatrical experience bringing a beloved fable to the stage.
How To Get tickets
For tickets to ROMANCE OF THE WESTERN CHAMBER go to www.powaycenter.com or to www.romanceofthewesternchamber.com
Photo Credit: Romance of the Western Chamber. Photo credit: @rws_musical (Social Media).