Review: THE LUCKIEST Explores Friendship And Family At La Jolla Playhouse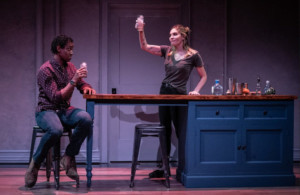 THE LUCKIEST is a kind of love story, though not in the traditional form. This is a show about the power and strength that come from loving friends, family, and loving yourself enough to know what to do in the face of a life changing event. This world premier play by Melissa Ross, playing at the La Jolla Playhouse through July 28th, is a moving look at the power of living and loving in the present since you never know what tomorrow may bring.
Lissette (Aleque Reid) is a sassy, take no prisoners kind of girl, who speaks her mind and can also mix you one of the best cocktails you've ever tasted. Her best friend Peter (Reggie D. White) is a supportive, and equally spirited person who supports and challenges Lissette as much as she does him.
When Lissette gets a diagnosis that has a grave impact on how she will continue to live her life, it is Reggie to whom she turns for support. Lissette's mother Cheryl (Deirdre Lovejoy) is no delicate flower either and makes her thoughts known to both of them about how events are moving forward.
Starting near the end of the timeline, the play is told in a nonlinear timeline the play jumps around from scene to scene incrementally showing how everyone got to the present moment. Directed by Jaime Castañeda, the play is a lot like its characters; compelling, energetic, and filled with drive. Castañeda keep the energy and the story from ever turning overly maudlin or sad and focuses on these three characters and their journeys.
Reid is powerful as the vulnerable, lively, and determined Lissette. It is not until an emotionally impactful monologue on her diagnosis that everything is revealed. Her physicality changes are excellent as scenes require her to adapt quickly and convincingly depending on where in the timeline it falls. (This is also why I'm not divulging it in this review.)
White is equally touching as Reggie, a friend and confidant that is just as thrown by the changes this diagnosis brings to their friendship and his life. He opens the show with a funny, and slightly manic monologue about the party he is throwing Lisette, complete with his knowledge of how Lissette prefers the ganache on her cake (no jam please), and his helplessness in the face of the Trade Joe snack aisle (same).
Lovejoy as Cheryl, Lissette's mother is both fragile and ferocious as she fights for (and sometimes with) her daughter about her future decisions. Her Woburn accent is spot on as anyone who has meet someone from that part of the country can attest.
Life, death, love, friendship- it's all explored in this show with the compelling trio as its cast. Audiences will leave with plenty of emotions and thoughts on their own life and relationships.
It does answer the query of what you call the people who live, love, and support each other through the good times and the bad. As the play demonstrates, they're THE LUCKIEST.
THE LUCKIEST is playing at the La Jolla Playhouse though July 28th. For ticket and show time information go to www.lajollaplayhouse.org
Photo Credit: Reggie D. White and Aleque Reid in THE LUCKIEST; photo by Jim Carmody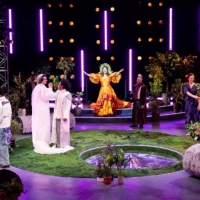 Review: Much to love in AS YOU LIKE IT at La Jolla Playhouse

November 22, 2022

The talented cast of  AS YOU LIKE  IT, now playing at La Jolla Playhouse through December 11th proves how false it is when other places say that casting in a representative way is too difficult to do. With lively performances and songs, along with gorgeous costumes, and scenery, there is much to love in this romantic comedy.
---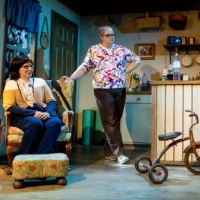 Review: THE CHILDREN at MOXIE Theatre ponders what price you are willing to pay today for the future of tomorrow

November 20, 2022

THE CHILDREN, a play by Lucy Kirkwood now playing at MOXIE Theatre through December 4th is a funny, and thought-provoking play brought to life through strong direction and excellent performances.  Set in a world after a disastrous event, it asks how much are we willing to mortgage the future to avoid paying the price of our actions today.
---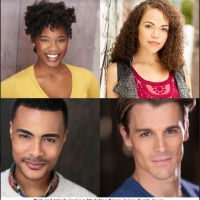 Interview: Madeline Grace Jones, Sarah Joyce, Jeffrey Rashad, And Michael Underhill bring MEASURE FOR MEASURE to The Old Globe

November 18, 2022

Madeline Grace Jones, Sarah Joyce, Jeffrey Rashad, and Michael Underhill talk about their experience working on MEASURE FOR MEASURE which is playing through November 20th at The Old Globe.
---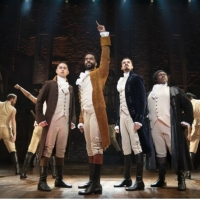 Review: HAMILTON Brings the Musical Revelation About the American Revolution Back to the San Diego Civic Theatre

November 17, 2022

It can seem a reasonable question to ask of a musical that was so explosively popular that it dominated music charts, history lessons, current-day politics, and social issues all at once - now that some time has passed, is it worth the hype?   Well, the touring production of  HAMILTON now playing at Broadway  San Diego through November  20th yes, the hype is real and it is worth being in the "room where it happens."
---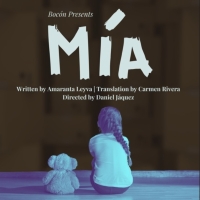 Interview: Director Daniel Jáquez on helping MÍA: ALL MINE at Bocón make its US premiere in English and Spanish performances

November 9, 2022

MÍA: ALL MINE makes its US premiere with a powerful and thoughtful play to the stage for theatre audiences of all ages.  Presented by Bocón, a theatre company that has dedicated itself to creating art for audiences of all ages, director Daniel Jáquez talks about working on this show and directing it for English and Spanish performances through November 20th.
---