All New People at Twilight Theater Company
Dates

11/13/2020 - 11/14/2020

Theatre


Portland,OR




Twilight Theater Company
Zach Braff

It's the dead of winter and the summer vacation getaway of Long Beach Island, New Jersey is desolate and blanketed in snow. Charlie is 35, heartbroken and just wants some time away from the rest of the world. The island ghost town seems to be the perfect escape until his solitude is interrupted by a motley parade of misfits who show up and change his plans. A hired beauty, the townie fireman, and an eccentric British real estate agent desperately trying to stay in the country suddenly find themselves tangled together in a beach house where the mood is anything but sunny.

Written by Zach Braff.
News About All New People at Twilight Theater Company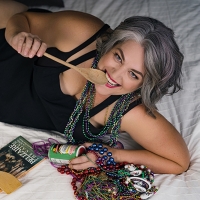 Shelley Tate Spices Up Portland With Immersive New Solo Show GUMBO
October 01, 2019
Portland's melting pot is about to get spicy as Blue Flourish Productions proudly presents the World Premiere of GUMBO... a steel magnolia in the Rose City, a solo show written and performed by Louisiana native Shelley Tate.