Review: Get Your Laugh On at A FUNNY THING HAPPENED ON THE WAY TO THE FORUM, at Broadway Rose
A FUNNY THING HAPPENED ON THE WAY TO THE FORUM is the musical equivalent of the perfect summer beach read -- funny, not too demanding, and everything works right out in the end. The current production at Broadway Rose fulfills all of these expectations and gives you a tune to hum on your way home (I've been amusing myself with "Comedy Tonight" for days).
FORUM, which premiered on Broadway in 1962, was the first show for which Stephen Sondheim wrote both the music and the lyrics. It's based on an ancient Roman comedy by Plautus. At the center of the story is Pseudolus, a slave who wants to be free. His master, Hero, a dim-witted young man, falls in love with Philia, an equally dim-witted young woman, who also happens to be a virgin prostitute who has been sold to General Miles Gloriosus and is just waiting for him to come and claim her. The musical is essentially a series of schemes devised by Pseudolus to convince Philia to marry Hero, a feat for which Hero has promised to set Pseudolus free. There are several subplots, but they all contribute to this central story. Refreshingly, there's no lesson or moral -- just a heck of a lot of fun.
But it's still a Sondheim, and still a comedy, so don't let the show's light nature fool you into thinking it's easy. To pull it off, Broadway Rose has assembled an accomplished cast that includes both veteran performers and talented relative newcomers to the Portland theatre scene.
On the veteran side, we have Dan Murphy (Pseudolus), the founding General Manager of Broadway Rose; Norman Wilson (Lycus); Emily Sahler (Dominia); Colin Wood (Miles Gloriosus); and, one of my personal favorites, Joe Theissen (Hysterium). In the talented newcomers category, we have three actors who I saw for the first time in HEATHERS...THE MUSICAL at Triangle Productions last season: Ethan Crystal (Hero), Kaitlyn Sage (Philia), and Kelsey Bentz (Panacea).
These performers, and the rest of the sizable cast, have ample opportunity to flex their acting and vocal muscles. The result is a practically flawless execution of a show whose success depends on precise comedic timing and a big bear-hug embrace of the melodramatic. Director Abe Reybold has also chosen to incorporate a good number of modern scenery and prop elements, which increases the silliness, and, thus, the laugh quotient.
Summer is coming to an end -- soon, waterfront festival season will be over and it will start to rain. Before that happens, why not spend an evening at the theatre just having a good time?
FORUM runs through August 21. More info and tickets here: http://www.broadwayrose.org/
Photo credit: Liz Wade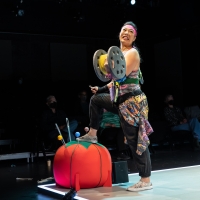 Review: KRISTINA WONG, SWEATSHOP OVERLORD at Portland Center Stage

November 18, 2022

Amed with fabric, scissors, and a sewing machine, Kristina Wong goes to war against COVID with her squad of mask-sewing Aunties. Catch her show KRISTINA WONG, SWEATSHOP OVERLORD at Portland Center Stage.
---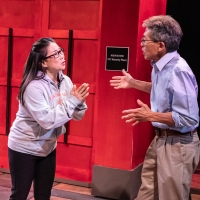 Review: KING OF THE YEES at Profile Theatre

November 9, 2022

KING OF THE YEES combines biting humor, keen social commentary, and the thrill of discovery into a touching and also wildly entertaining package.
---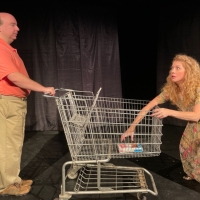 Review: LAUGHING WILD at 21ten Theatre

October 19, 2022

Through two unnamed characters – lonely people struggling to find purpose and connection – the play explores how fundamental empathy is to our existence. I give this production my absolute highest recommendation.
---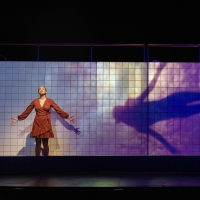 Review: THE RIPPLE, THE WAVE THAT CARRIED ME HOME at Portland Center Stage

October 18, 2022

This beautiful play wraps a history lesson about the social justice movement of the 1960s in a poignant family drama. Also, the final scene is one of the most beautiful expressions of joy I've ever seen on stage.
---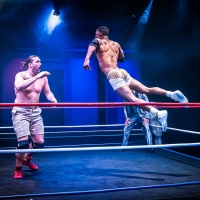 Review: THE ELABORATE ENTRANCE OF CHAD DEITY at Profile Theatre

October 14, 2022

Kristoffer Diaz's play is one of those rare treats that is a heck of a lot of fun and also has something meaningful to say.
---