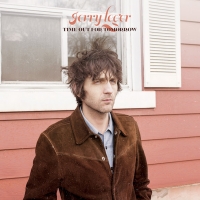 Jerry Leger Releases New Song 'Tomorrow In My Mind'
by TV News Desk - Nov 21, 2019
Jerry Leger has a thing for ghosts. The Toronto singer/songwriter confirmed it a couple of years ago when he went on a personal journey to explore many of Ontario's largely unknown ghost towns, having been inspired by the writings of historian Ron Brown. Leger has immortalized one of those towns, Burchell Lake, on his new album Time Out For Tomorrow, containing 10 portraits of the impermanence of life, love, or simply catching a glimpse of a shooting star.
STAGE TUBE: Meet the THE SOUND OF MUSIC National Tour's 'Maria' - Kerstin Anderson!
by Stage Tube - Jul 21, 2015
In honor of today's big casting announcement for the new brand new national tour of THE SOUND OF MUSIC, directed by three-time Tony Award winner Jack O'Brien, BroadwayWorld introduces you to the star of the production, PACE student Kerstin Anderson! Check out videos from her official YouTube page below!