Latest News on Robert Earl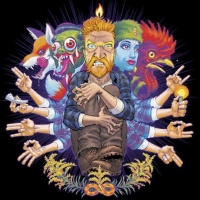 Tyler Childers to Perform 'New Year's Eve Run' at Appalachian Wireless Arena
by Abigail Charpentier - Sep 17, 2019
Acclaimed singer, songwriter and musician Tyler Childers will perform two special shows at Pikeville, KY's Appalachian Wireless Arena on Saturday, December 28 and Tuesday, December 31. Tickets for the "New Year's Eve Run 2019" are available for pre-sale starting tomorrow, September 18 at 10:00am ET with public on-sale following this Friday, September 20 at 10:00am ET. 

Lee Greenwood, Alabama & More to Perform On 'Deep From The Heart: The One America Appeal'
by Caryn Robbins - Oct 5, 2017
The George H. W. Bush Presidential Library Foundation today announced a hurricane relief concert at Texas A&M's Reed Arena the evening of October 21st featuring former Presidents Obama, Bush 43, Clinton, Bush 41 and Carter joined by top music performers.
STAGE TUBE: Behind the Scenes of Gallery Players' LITTLE DOG LAUGHED
by Stage Tube - Aug 29, 2011
The Gallery Players opens its 45th season with the first New York City revival of The Little Dog Laughed this September. Patrick Vassel (Working, Chicago's Broadway Playhouse; War, Soho Playhouse) directs Douglas Carter Beane's biting showbiz comedy about identity and the desire for celebrity, opening Friday, September 10 at Brooklyn's The Gallery Players. Click below to watch the cast, producer, and director discuss the play and characters!