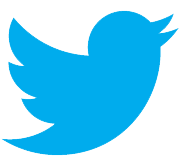 TWITTER WATCH
@PaulChahidi - 11/28/21 03:53pm The happiest of Chanukahs to all my Jewish friends. https://
@PaulChahidi - 11/25/21 04:32pm Happy Thanksgiving to all my lovely American friends. Here's to better times ahead. https://
MORE TWEETS
Latest News on Paul Chahidi
Latest News on Paul Chahidi
BWW TV: On the Scene at the 2014 Theatre World Awards with Winners Levi, Cranston, Karimloo, O'Dowd & More!
by BroadwayWorld TV - Jun 7, 2014
First presented in 1945, the prestigious Theatre World Awards, founded by John Willis, the Editor-in-Chief of both Theatre World and its companion volume, Screen World, are the oldest awards given for Outstanding Broadway and Off-Broadway Debut Performances. BroadwayWorld's Richard Ridge was there for the big night, where he chatted with all of this year's winners and presenters. Check out what they had to say below!