Latest News on McGee Maddox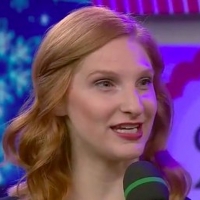 VIDEO: CATS on Tour's Grizabella, Keri Rene Fuller, Sings 'Memory'
by Stage Tube - Nov 27, 2019
The new National Tour of CATS, based off the last Broadway revival, is on the road! The musical returns to Toronto starting tomorrow until January 5th at The Princess of Wales Theatre. Toronto news channel, Breakfast Television chatted with Keri Rene Fuller, who plays Grizabella, about the show, and she performed Memory.

VIDEO: CATS Opens at the Hollywood Pantages in Los Angeles
by BroadwayWorld TV - Feb 28, 2019
CATS opened in Los Angeles last night, and Hollywood came out to walk the Jellicle carpet! Check out video from the opening night below!