Latest News on Lee Newby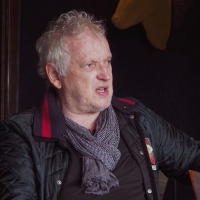 VIDEO: Sean Mathias Discusses A PRAYER FOR WINGS at King's Head Theatre
by BroadwayWorld TV - Oct 14, 2019
A PRAYER FOR WINGS, the award-winning play by internationally acclaimed Welsh-born director Sean Mathias, transfers to London!
STAGE TUBE: Go Inside GRAND HOTEL Rehearsals at Southwark Playhouse!
by Sally Henry Fuller - Jul 19, 2015
Full casting is announced for the new London production of the acclaimed Broadway musical Grand Hotel, produced by Danielle Tarento and directed by Thom Southerland, the award-winning tream behind Titanic, Parade and Mack & Mabel. Below, peek inside the rehearsal room as the cast prepares to open in a week and a half!