Laura Katherine Kaufman Videos
Latest News on Laura Katherine Kaufman
Latest News on Laura Katherine Kaufman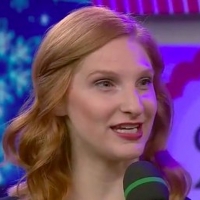 VIDEO: CATS on Tour's Grizabella, Keri Rene Fuller, Sings 'Memory'
by Stage Tube - Nov 27, 2019
The new National Tour of CATS, based off the last Broadway revival, is on the road! The musical returns to Toronto starting tomorrow until January 5th at The Princess of Wales Theatre. Toronto news channel, Breakfast Television chatted with Keri Rene Fuller, who plays Grizabella, about the show, and she performed Memory.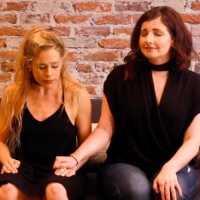 Exclusive Video: CATS Tour Cast Members Perform WAITRESS's 'She Used to Be Mine'
by Stage Tube - Aug 21, 2019
The company of the Cats first national tour headed to the diner for a special cover of Waitress's iconic song 'She Used to Be Mine' featuring cast members Maria Failla and Laura Katherine Kaufman. For Maria, creating this video was a way of sharing her story of letting the theatre industry define her beauty and taking that definition back. Check out the full video!

VIDEO: CATS Opens at the Hollywood Pantages in Los Angeles
by BroadwayWorld TV - Feb 28, 2019
CATS opened in Los Angeles last night, and Hollywood came out to walk the Jellicle carpet! Check out video from the opening night below!