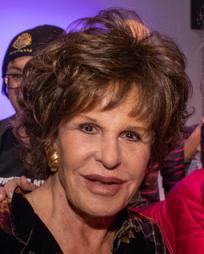 Date of Birth: May 20, 1933 (87)
Birth Place: Whitefish, MT, USA
Latest News on Constance Towers
STAGE TUBE: Anita Darian Dies at Age 87
by Stage Tube - Feb 2, 2015
Anita Darian, a soprano whose four-octave voice earned her the nickname "The Armenian Yma Sumac" and spawned an eclectic 50-year career that ranged from performances with the New York City Opera, Leonard Bernstein and the New York Philharmonic to big-band jazz concerts, co-starring roles with Barbara Cook, and hit pop recordings that included "The Lion Sleeps Tonight" is dead at 87. A longtime resident of East Atlantic Beach, L.I., she died Sunday, Feb. 1 at South Nassau Communities Hospital in Oceanside of complications from surgery.
VIDEO: Sneak Peek - Tonight's Episode of NBC's 1600 PENN
by - Jan 17, 2013
In tonight's episode of NBC's 1600 PENN, 'So You Don't Want to Dance,' in an attempt to rally votes for new educational reforms, President Gilchrist (Bill Pullman) and First Lady Emily (Jenna Elfman) hold an extravagant gala to gain the support of the unlikable Senator Thoroughgood (guest star Stacy Keach), who attends with his wife Bunny (guest star Constance Towers).