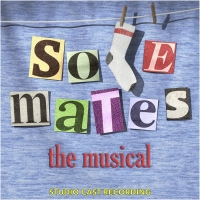 BWW Interview: Kirk Coombs Talks SOLE MATES: THE MUSICAL (Studio Cast Recording)
by David Clarke - Oct 12, 2020
The charming and witty SOLE MATES: THE MUSICAL didn't let COVID-19 keep their art in the dark. We chat with Kirk Coombs, the writer behind the surprisingly relatable tale about laundry items looking for their purpose, love, and more, about how he and his teamed pivoted in order to keep moving forward with their project.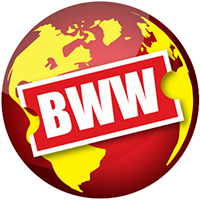 Los Angeles Philharmonic Association Announces Four Musicians Selected For Resident Fellows Program
by A.A. Cristi - May 14, 2018
The Los Angeles Philharmonic Association announced today the four musicians selected for the LA Phil Resident Fellows program. The program, announced in November 2017, launched this year as a centerpiece initiative of the LA Phil's Centennial with the purpose of creating a pathway towards a more diverse and inclusive orchestra of tomorrow.  
BWW Review: Joey Hood Delivers a Breathtaking Tour de Force Performance in W
by Frank Benge - Aug 23, 2016
W is a new play that is a translation of Woyzeck which was written by Georg Buchner. This new translation by John Hood has been adapted by Zachary Christman. Buchner's original work remained incomplete at the time of his death. It has been posthumously 'finished' by multiple authors, editors and translators. Woyzeck is one of the most performed and influential plays in German theatre. It is believed Buchner began writing the play in 1836 and it remained in a fragmentary state when he died in 1837. Woyzeck was first published in 1879, some 42 years later, in a heavily reworked version by Karl Emil Franzos. It would be another 34 years before the play was first performed on November 8, 1913 at the Residenztheater in Munich. Considered both naturalistic and expressionistic in tone, it is loosely based on the true story of Johann Christian Woyzeck, a Leipzig wigmaker who later became a soldier. In 1821, Woyzeck murdered Christiane Woost, a widow with whom he had been living, in a jealous rage. He was later publicly beheaded.