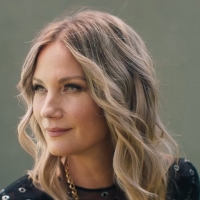 WATCH: Jennifer Nettles Debuts New Music Video for Oh, What A Beautiful Mornin' in Times Square
by Chloe Rabinowitz - Jun 22, 2021
Multi-GRAMMY Award winner Jennifer Nettles debuted her new music video for 'Oh, What A Beautiful Mornin' over Broadway in the heart of Times Square. The song is from her upcoming album Always Like New that will be out this Friday, June 25th via Concord Records.

DOC LA Opens Submissions For The 2019 Edition
by A.A. Cristi - Dec 17, 2018
DOC LA - Los Angeles Documentary Film Festival, presented by the Parajanov-Vartanov Institute, opened this week submissions for its 2019 edition. After five successful editions, the film festival, which rapidly has positioned itself as one of the most coveted by documentary filmmakers in the USA and abroad, has launched its call for entries.