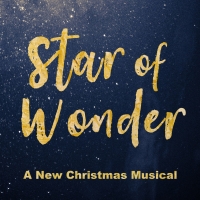 STAR OF WONDER to be Presented at the West Valley Performing Arts Center
by Chloe Rabinowitz - Nov 18, 2021
The musical Star of Wonder: A New Musical returns to West Valley for a second year, after 2020's successful run. Performances will be held December 4-11, 2021 at the West Valley Performing Arts Center (formerly Harman Theatre). The production showcases a live band and exceptional local cast.
Casting and Kickstarter Announced for Big Screen Version of SATURDAY'S WARRIOR
by Tyler Hinton - Sep 3, 2015
A smash hit Mormon musical is finally hitting the big screen, but it's probably not the one you're thinking. SATURDAY'S WARRIOR has been an important part of Utah and Latter-day Saint culture for more than 40 years due to the long-running 1974 stage musical and bestselling 1989 video version. The show's composer, Lex de Azevedo, is now producing a motion picture adaptation to be released in movie theaters in 2016.