Latest News on Tim Samuels
Stage Credits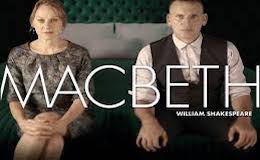 Macbeth
  [West End]
Royal Shakespeare Company London Production, 2018
Lennox
A Tale of Two Cities
  [West End]
Regent's Park Open Air Theatre Production, 2017
Monsieur Defarge
The Kitchen
  [West End]
Royal National Theatre Production, 2011
Head Waiter
Tim Samuels News
Photos: First Look At Sheffield Theatres' THE GOOD PERSON OF SZECHWAN
by A.A. Cristi - Mar 16, 2023
Sheffield Theatres today has releaed first look photos of their new production of The Good Person of  Szechwan, marking the 80th anniversary of Bertolt Brecht's popular play.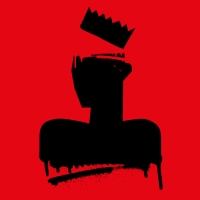 English Touring Theatre Announces MACBETH & More for 2023
by Chloe Rabinowitz - Feb 9, 2023
ETT (English Touring Theatre) has announced their new production of Shakespeare's Macbeth, and further programming for 2023.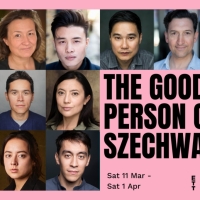 Sheffield Theatres Announces Casting For THE GOOD PERSON OF SZECHWAN
by Stephi Wild - Nov 30, 2022
Sheffield Theatres has announced the full cast for their new production of The Good Person of Szechwan, marking the 80th anniversary of Bertolt Brecht's popular play. Commissioned by ETT and co-produced by Sheffield Theatres, ETT and Lyric Hammersmith Theatre, this new version by Nina Segal is directed by Sheffield Theatres' RTYDS Associate Artistic Director Anthony Lau (Anna Karenina).
RSC's HAMLET With Paapa Essiedu, and More Will Be Broadcast on BBC Four
by Stephi Wild - Jun 12, 2020
The Royal Shakespeare Company production of Macbeth (2018) will be broadcast on BBC Four this Sunday 14 June at 9.30pm as part of Culture in Quarantine. This will be followed by Simon Godwin's landmark production of Hamlet (2016) with Paapa Essiedu in the title role on Sunday 21 June at 9pm.
ENDGAME Leads January's Top 10 New London Shows
by Marianka Swain - Dec 28, 2019
London is never short of temptations, whether splashy West End shows, epic dramas or bold fringe offerings. From a starry Beckett revival to Tom Stoppard and magical mishaps, here are some of this month's most eye-catching openings. Don't forget to check back for BroadwayWorld's reviews, interviews and features!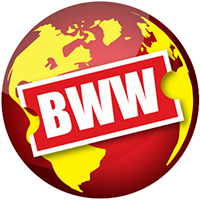 Headlong Announces Jeremy Herrin's Last Season As Artistic Director 'Ä" 2020/21
by Stephi Wild - Nov 27, 2019
Today, Headlong have announced their programme for 2020/21, the final season under current Artistic Director, Jeremy Herrin.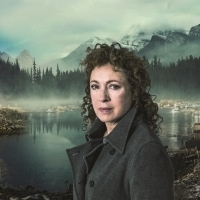 Alex Kingston to Star in Nottingham Playhouse's AN ENEMY OF THE PEOPLE; Plus PINOCCHIO, HOLES, and More
by Julie Musbach - Jun 17, 2019
Nottingham Playhouse has unveiled the latest updates for its autumn/winter season, including the announcement of Pinocchio as the Neville Studio Christmas show.
BWW Review: MACBETH, Barbican
by Rona Kelly - Oct 24, 2018
Embracing the darkness of the play and space, we are 'cabined, cribbed, confined, bound in to saucy doubts and fears' alongside Macbeth in Polly Findlay's terrifying and thoughtful production.

The Royal Shakespeare Company Presents THE MERRY WIVES OF WINDSOR
by Kaitlin Milligan - Sep 18, 2018
Following the live broadcast, catch The Merry Wives of Windsor in cinemas across North America (from October 5)

National Geographic's Critically Acclaimed Legacy Series EXPLORER to Return to the Network This Fall
by Tori Hartshorn - Apr 19, 2018
National Geographic announced today that the longest-running documentary series on television, the critically acclaimed EXPLORER, will return in fall 2018 as a central part of the National Geographic multiplatform universe. EXPLORER, from National Geographic Studios, will exist across platforms with the launch of 'Open Explorer,' an online field journal for explorers and scientists to document their expeditions in real-time, National Geographic magazine content that will be brought to life through the series, original weekly digital and social extensions as well as series extensions and one-of-a-kind NatGeo Live! events across the country. With Phil Keoghan, the Emmy award-winning TV personality on board as the new host, the upcoming season of EXPLORER - with 20 all-new episodes - will continue the series' longstanding mission to deepen viewers' understanding of the world through complex, compelling and provocative storytelling. The new season, currently in production, will premiere on National Geographic in 172 countries and 43 languages.
Tim Samuels Frequently Asked Questions
How many Broadway shows has Tim Samuels been in?
Tim Samuels has not appeared on Broadway.
How many West End shows has Tim Samuels been in?
Tim Samuels has appeared on London's West End in 3 shows.
What was Tim Samuels's first West End show?
Tim Samuels's first West End show was The Kitchen which opened in 2011