Latest News on Steve Gilewski:
Latest News on Steve Gilewski
Steve Gilewski News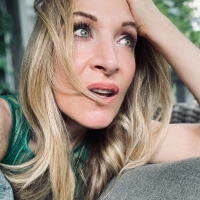 BWW Music Review: Catherine Porter Single DUNE ROAD Beautifully Floods The Ears With Perfection And The Heart With Emotion
by Stephen Mosher - Oct 1, 2021
With the release of the first single from what will be an album just starting its creation, Catherine Porter gives fans something to look forward to... and wait for.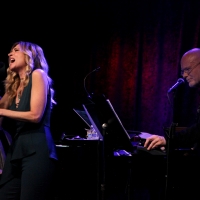 BWW Review: CATHERINE PORTER AND JIM VALLANCE Rock A Full House At The Birdland Theater
by Stephen Mosher - Jan 30, 2020
Rock and Roll couple Catherine Porter and Jim Vallance gather the gang for one night of his famous songs, her incomparable vocals, and some surprises for a happier than hell crowd of rock devotees at Birdland.

Wesley Taylor Releases A New Single By Will Van Dyke And Jeff Talbot - 'Take Me To The Party'
by Stephi Wild - Jan 4, 2019
Following their sold-out concert Crazy Rainbow Days: New Songs by Will Van Dyke & Jeff Talbott at Feinstein's/54 Below, the musical theatre writing team is releasing the single "Take Me to the Party", performed both in the concert and on the single by Broadway star Wesley Taylor.
Exclusive Photo Coverage: PRETTY WOMAN Cast Looks Ahead to 2019 for Carols For A Cure!
by Genevieve Rafter Keddy - Dec 14, 2018
Below, check out exclusive photos of the cast of Pretty Woman as they record their track, 'Auld Lang Syne.'
BWW Review: Seth Sikes Bursts with Pride at JUDY, LIZA, BARBRA, ETC.
by Troy Frisby - Jul 5, 2017
'These songs are Fing great, even if you don't like me.' Seth Sikes was right, and humility aside, during SETH SIKES SINGS JUDY, LIZA, BARBRA, ETC. at Feinstein's/54 Below, he was pretty great, too.
BWW Review: Chris Dwan Channels His Inner Child in WASTE OF SPACE at Feinstein's/54 Below
by Troy Frisby - Sep 27, 2016
At one point during WASTE OF SPACE, Chris Dwan began singing the lyric 'We're connected in our own sort of universe' again and again. That line came from an original track, 'All I Know,' co-written with Ross Baum. Making his New York City solo concert debut at Feinstein's/54 Below on September 6, Dwan did create his own sort of the universe, but the connections remained a bit unclear.
Steve Gilewski Videos
Annaleigh Ashford Will Bring Solo Show, LOST IN THE STARS, to Chicago!
by BroadwayWorld TV - Mar 11, 2015
Broadway In Chicago will soon welcome Tony Award® nominee Annaleigh Ashford (Kinky Boots, Chicago production of WICKED, You Can't Take It With You and Masters of Sex) as she makes her solo Chicago premiere with an evening of song, story and sequin in her critically-acclaimed, Lost in the Stars, for one-night only on Saturday, March 21 at 8 PM at the Broadway Playhouse at Water Tower Place (175 E. Chestnut).