Latest News on Ryan Tumulty
Ryan Tumulty News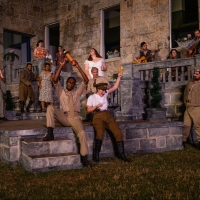 Review: MUCH ADO ABOUT NOTHING at Chesapeake Shakespeare Company
by Tina Collins - Jul 15, 2022
A multi-talented cast in a unique, romantic setting makes for a lovely summer evening. Shakespeare's MUCH ADO ABOUT NOTHING is the progenitor of the modern rom-com. Maybe this is why it has been placed in so many different eras of civilization from its original Renaissance setting to Edwardian England to the Roaring Twenties to its present incarnation in Post-World War II France. No matter where it travels, audiences will recognize the bickering protagonists, gossipy friends, meddling family, village buffoons, and broad comedy with a touch of tragedy.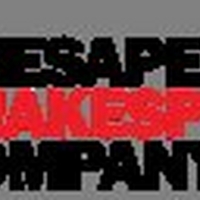 William Shakespeare's HENRY V Returns to Chesapeake Shakespeare Company
by A.A. Cristi - Mar 22, 2022
Chesapeake Shakespeare Company continues its 19th Season with William Shakespeare's historical epic, Henry V, directed by Alec Wild.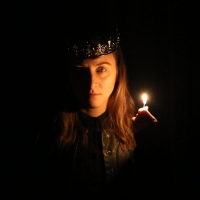 DC Troupe To Present New Adaptation Of RICHARD II On Capitol Hill Starting March 3
by A.A. Cristi - Feb 24, 2022
RICHARD II will play one preview performance on March 3, with opening night set for March 4.  Scheduled through March 12, the production will perform Thursdays at 7:30, Fridays at 8 p.m. and Saturdays at 7 and 9:30 p.m.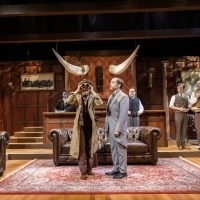 BWW Review: THE EXPLORERS CLUB at Prologue Theatre
by Rachael Goldberg - Jul 16, 2019
Prologue Theatre's 'The Explorers Club' is both immensely funny and immensely profound. The careful attention to detail and context pays off greatly, and the result is a wonderful experience for the audience.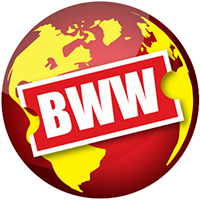 Prologue Theatre's Inaugural Season Continues with Nell Benjamin's THE EXPLORERS CLUB
by Stephi Wild - Jun 13, 2019
One of the newest professional theatre companies in the DC region, Prologue Theatre, is continuing its inaugural season with Nell Benjamin's The Explorers Club. This hilarious satire explores societal, workplace, gender, economic, and racial inequalities.
Tina Landau, Ephraim Sykes, Corbin Bleu, and More Take Home Helen Hayes Awards - Full List!
by Stephi Wild - May 14, 2019
The 35th annual Helen Hayes Awards honored local theater on Monday, May 13, at The Anthem.
BWW Review: Theater Alliance's FLOOD CITY Gets Swept Away by Numerous Troubles
by Sam Abney - May 23, 2018
The first five minutes of Theater Alliance's new production of Flood City are some of the most gripping that have graced a D.C. stage in the past year. As two women wrestle the torrential disaster which laid waste to Johnstown, Pennsylvania in 1889, the ensemble creates an immensely satisfying flood across the stage at the Anacostia Playhouse. Just when the dramatic storm is reaching a natural conclusion, the action is cut short by an announcement for the audience to turn off their phones. It's admittedly a humorous turn to the scene but it sets up a dangerous precedent for the remainder of the production: almost every scene is cut short just as it starts to settle into a groove. The result is two hours of wading through a black comedy that can't settle on a pace, tonality, or even a central theme.

BWW Review: Kafka's Dark, Dystopian Classic THE TRIAL Dazzles at Synetic Theater
by Jeffrey Walker - Jan 24, 2018
Synetic's latest work is taken from Kafka's novel THE TRIAL with elements borrowed from his other works, presented in the kinetic and bold theatrical style the 22-year old company has earned their renown. A perfect fusion of movement, stagecraft, text and performance, Synetic's THE TRIAL leaves a lasting impression long after the performance. I confess in my six years of covering theatre in the DC area, THE TRIAL is my first Synetic production. But it certainly will not be the last.
Cast Announced For Synetic's THE TRIAL
by Stephi Wild - Dec 4, 2017
Synetic Theater's Founding Artistic Director Paata Tsikurishvili goes underground to give you his interpretation of Franz Kafka's The Trial. Picture this: A 30-year-old man going about his day, when suddenly without cause or warning, he is arrested while at work. Two unidentified agents from an unknown agency arrest this man for an unspecified crime. While this story might sound as if it had been ripped from the headlines, it is from Franz Kafka's 1914/15 The Trial. Synetic Theater will explore the struggles of 'K' and his encounters with the invisible Law and the untouchable Court.

BWW Review: LOVE AND INFORMATION at Forum Theatre
by Jennifer Perry - Oct 9, 2017
While there is nothing particularly easy about this play, it is a unique viewing experience that every area theatergoer should have.