Latest News on Maynard Eziashi
Maynard Eziashi News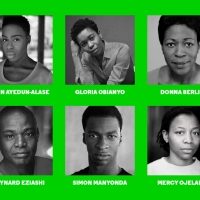 Full Cast Announced For THE CLINIC At Almeida Theatre
by Stephi Wild - Jul 19, 2022
Monique Touko directs Toyin Ayedun-Alase, Donna Berlin, Maynard Eziashi, Simon Manyonda, Gloria Obianyo and Mercy Ojelade in the production which opens on Monday 12 September, with previews from Saturday 3 September, running until Saturday 1 October.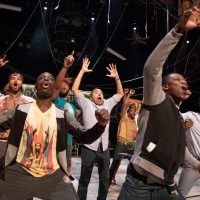 BWW Review: BARBER SHOP CHRONICLES Showcases Salons as a Beacon of Hope for Contemporary Black Men
by Cindy Sibilsky - Dec 9, 2019
Barber Shop Chronicles is a unifying, enriching, thought-provoking and captivating theatrical experience that solidifies Ellams' position as a griot worthy of upholding the rich African ancestry of storytelling traditions, and an exciting new poet and playwright making his mark on the world's stage by sharing slices of life that dive deeply into the culture and concerns of the contemporary black man.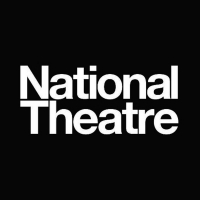 The National Theatre Announces 15 Productions Of New Plays And Fresh Adaptations By Leading Writers
by Stephi Wild - Jun 13, 2019
The National Theatre has announced 15 productions of new plays and fresh adaptations by leading writers.
BARBER SHOP CHRONICLES Celebrates 250th Performance With New Tour Information
by Stephi Wild - May 13, 2019
Inua Ellams' hit play Barber Shop Chronicles today marks its 250th performance by announcing new autumn dates and a special programme of work Fades, Braids & Identity which will run alongside the season at the Roundhouse in London, opening in nine weeks. The overwhelmingly successful Barber Shop Chronicles returns to London for the first time since its premiere in 2017, playing two sold out runs at the National Theatre and acclaimed performances at Leeds Playhouse. It has subsequently toured across Australia, New Zealand, the United States of America and Canada.
Maynard Eziashi, Mohammed Mansaray, and More Will Lead the UK Tour of BARBER SHOP CHRONICLES - Full Cast Announced!
by Stephi Wild - Feb 18, 2019
Fuel have today announced the cast for the UK tour of Inua Ellams' critically acclaimed Barber Shop Chronicles which returns by popular demand.
BWW Review: BARBER SHOP CHRONICLES: Conversations and Coiffures
by Nancy Grossman - Dec 13, 2018
BARBER SHOP CHRONICLES takes you on a cultural exchange trip across the continent of Africa, with a side journey to the UK, to meet and listen in on communities of men who go to the barber shop for much more than a shave and a haircut. Focusing on the relationships of men with fathers, children, friends, and lovers, playwright Inua Ellams provides an intimate view of a time-honored tradition. An ensemble of twelve populates the stage with 30 characters who give a lively, colorful performance.
Full Cast Announced For A.R.T.'s BARBER SHOP CHRONICLES
by Stephi Wild - Nov 20, 2018
American Repertory Theater (A.R.T.) at Harvard University, under the leadership of Terrie and Bradley Bloom Artistic Director Diane Paulus and Executive Producer Diane Borger, announces the cast and creative team for Barber Shop Chronicles. The Fuel, National Theatre, and West Yorkshire Playhouse co-production begins preview performances on Wednesday, December 5, 2018; opens Friday, December 7; and closes Saturday, January 5, 2019 at the Loeb Drama Center in Cambridge, MA.
Lab PerForum Collaboration Kicks Off with BARBER SHOP CHRONICLES
by Julie Musbach - Nov 16, 2018
The John F. Kennedy Center for the Performing Arts and Georgetown University's Laboratory for Global Performance and Politics (The Lab) present Lab PerForum, a series of public discussions and workshops with artists from the Kennedy Center's WORLD STAGES series. The Lab PerForumcollaboration begins with discussions provoked by the Fuel, Royal National Theater, and West Yorkshire Playhouse co-production of Barber Shop Chronicles by Inua Ellams.

CAP UCLA presents BARBER SHOP CHRONICLES
by Julie Musbach - Sep 19, 2018
UCLA's Center for the Art of Performance (CAP UCLA) presents the West Coast premiere of Nigerian-born, UK-based poet, playwright and performer Inua Ellams' celebrated play Barber Shop Chronicles, a co-production of Fuel, National Theatre and West Yorkshire Playhouse, from Thursday, Oct. 18 to Saturday, Oct. 20 at 8 p.m. at the Freud Playhouse, UCLA.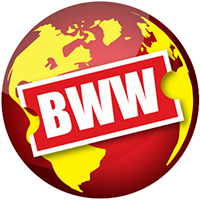 Casting and Dates Announced For The US Tour Of Inua Ellam's BARBER SHOP CHRONICLES
by Stephi Wild - Sep 17, 2018
Casting and venue information was announced today for the US tour of Inua Ellams' celebrated play Barber Shop Chronicles.
Maynard Eziashi Frequently Asked Questions
How many Broadway shows has Maynard Eziashi been in?
Maynard Eziashi has not appeared on Broadway.
How many West End shows has Maynard Eziashi been in?
Maynard Eziashi has appeared on London's West End in 1 shows.
What was Maynard Eziashi's first West End show?
Maynard Eziashi's first West End show was Barber Shop Chronicles which opened in 2017