Latest News on Maximillian Schell
Maximillian Schell News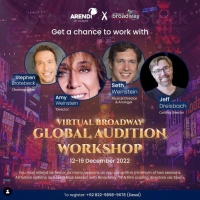 Feature: Passport to Broadway Returns with VIRTUAL BROADWAY GLOBAL AUDITION
by Rakaputra Paputungan - Dec 4, 2022
New York-based Passport to Broadway returns with another program for Indonesian performers aspiring to be the next Broadway star. Passport to Broadway has previously worked with Indonesian students by providing various training programs, workshops, and information sessions in performing arts.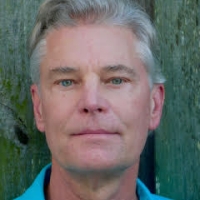 Broadway Veteran Larry Alexander Lights Up The WP Playhouse Cabaret Stage With BROADWAY SHOWSTOPPERS
by A.A. Cristi - Nov 18, 2022
Stepping directly out of his current role on The Winter Park Playhouse mainstage, Broadway veteran Larry Alexander lights up the theatre's Spotlight Cabaret Series with his latest solo cabaret - Broadway Showstoppers - December 14 and 15, 2022. Playhouse Music Director, Mr. Christopher Leavy, will accompany on piano. 

Meet the Cast of ALL MY SONS- Now in Previews!
by Julie Musbach - Apr 4, 2019
Arthur Miller's All My Sons begins preview performances tonight, April 4, 2019, and opens officially on Monday, April 22, 2019.

Oliver Conant and Justyna Kostek to Host World Premiere of DIETRICH RIDES AGAIN
by BWW News Desk - Aug 10, 2017
On Thursday, August 31, Oliver Conant (Author/Director) and Justyna Kostek (Author/Star) will host the World Premiere of their anticipated one-woman tour-de-force musical, DIETRICH RIDES AGAIN, about the life and times of Marlene Dietrich.
Photo Flashback: A Fond Farewell - Remembering The Stars We Lost in 2014
by Walter McBride - Jan 1, 2015
Broadway fans had plenty of reasons to celebrate this year, with dozens of shows having opened since January, hundreds of actors having made their debuts, and many more having returned to the stage for critically acclaimed performances. Not all news was good though, as we also suffered a loss of an incredible amount of talent. Below, BroadwayWorld sends a fond farewell to those who passed away in 2014.