Latest News on Martin Walker
Stage Credits
  [Broadway]
Original Broadway Production, 1952
Little Patrick (Child)
Child
  [Broadway]
1928
Lord Bleane
  [Broadway]
1928
Jack Barthwick
Martin Walker News
Sarasota Institute Of Lifetime Learning Announces Its 2023 GLOBAL ISSUES And MUSIC MONDAYS Series
by A.A. Cristi - Nov 28, 2022
2023 marks the 52nd anniversary of Sarasota Institute of Lifetime Learning's (SILL) "Global Issues" series. This hard-hitting series, which runs January 10-March 31, features 25 internationally renowned experts discussing a vast range of domestic and global issues.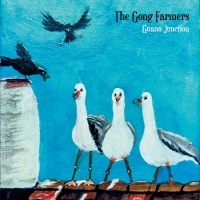 Eclectic Music Duo The Gong Farmers Release New Album 'Guano Junction'
by Michael Major - Jan 10, 2022
The new album features Mark Graham and Andrew Keeling (Robert Fripp, David Cross, Tim Bowness) with Guests David Jackson (Van der Graaf Generator), Alex Che (Modern Eon, Che), Cliff Hewitt (Modern Eon, Apollo 440) and others. Listen to the new album now!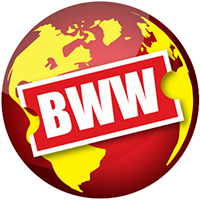 TWO MEN WALK INTO A BAR By Monica Bauer To Premiere In TNC's Dream Up Fest
by Julie Musbach - Aug 24, 2018
From September 9 to 16, Theater for the New City's Dream Up Festival will present 'Two Men Walk Into a Bar' by Monica Bauer, a Cain and Abel story that takes place in a Texas dive bar in the middle of the Iraq War. 

Northern Nights Music Festival Announces First Headliners
by Macon Prickett - May 7, 2018
Every year Northern Nights Music Festival curates the freshest in music and art with emerging acts from all over the globe highlighting the natural headliner, The River & The Redwoods. This year at the 6th Annual Northern Nights Music Festival (NNMF), Dirtybird will be bringing their, San Francisco, now world renown sound to the main stage to start off a weekend that will go down in the history books! Expect sets from Justin Martin, Walker & Royce, and Worthy B2B Option4 taking everyone deep into the early morning. Under the towering California Redwoods and on the banks of the South Fork Eel River (Mendocino / Humboldt County Line), NNMF will take place the weekend of July 20-22, 2018. Tickets are available online at: www.northernnights.org or can be picked up at the following Mendocino/Humboldt County local retailers: One Log Tree Lounge Dispensary and Area 101.
BWW Review: Director John DiFusco Salutes Returning Veterans in EVERYTHING IN BETWEEN
by Shari Barrett - Dec 8, 2016
Director John DiFusco, himself a Vietnam Veteran, opened the world premiere of Rebecca Stahl's EVERYTHING IN BETWEEN on Veteran's Day 11-11-16 at the Hollywood American Legion Post 43, produced by Karl Risinger and Liberty Theater. The play tells the interrelated tale of four generations of vets, each dealing with their own difficulties, who collaborate to help a Lance Porter, a young veteran coming home from the war in Afghanistan. who is haunted by the loss and experiences that followed him back and are destroying his personal relationships and life as he knew it.
United Solo Fest to Feature Edinburgh Fringe Hit MADE FOR EACH OTHER, 10/16
by Molly Tracy - Oct 4, 2013
The United Solo Festival will feature Monica Bauer's play 'Made for Each Other' for one performance only, on Theatre Row, Wednesday, October 16, at 7:30. Bauer wrote the play specifically for New York actor John Fico, as a tour de force for one actor playing four parts, in a play about an unlikely gay marriage and the power of memory.
Martin Walker Frequently Asked Questions
How many Broadway shows has Martin Walker been in?
Martin Walker has appeared on Broadway in 3 shows.
How many West End shows has Martin Walker been in?
Martin Walker has not appeared in the West End