Latest News on Martin Rivera
Latest News on Martin Rivera
Stage Credits
  [Off-Broadway]
Original Off-Broadway Production, 1975
Performer
  [Off-Broadway]
Original Off-Broadway Production, 1975
Performer
Stage
Performances
  [Off-Broadway]
Original Off-Broadway Production, 1975
Performer
  [Off-Broadway]
Original Off-Broadway Production, 1975
Performer
Martin Rivera News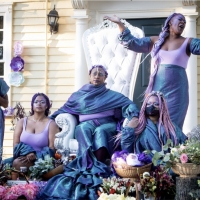 The Haus of Glitter Dance Company to Present THE HISTORICAL FANTASY OF ESEK HOPKINS
by Chloe Rabinowitz - Aug 17, 2021
The Haus of Glitter Dance Company presents The Historical Fantasy of Esek Hopkins - an original activist dance opera that reimagines the narrative of Esek Hopkins and rehearses the future for our community, the future of public space, and the future we will leave behind.
2021 NALAC Leadership Institute Fellows Announced
by Chloe Rabinowitz - Jun 22, 2021
The National Association of Latino Arts and Cultures has announced the 38 artists, cultural workers, and arts administrators participating in the 21st edition of the NALAC Leadership Institute. The NLI is an intensive weeklong professional development program taking place July 12-16, 2021.