Date of Birth: July 10, 1871
Date of Death: November 18, 1922 (51)
Birth Place: Auteuil, FRANCE
Latest News on Marcel Proust
Marcel Proust News
GROUNDHOG DAY Will Return to the West End in 2023 Starring Andy Karl
by Aliya Al-Hassan - Dec 6, 2022
The Old Vic has announced the return of the critically acclaimed hit show, Groundhog Day, directed by Matthew Warchus, with book by Danny Rubin, and music and lyrics by Tim Minchin.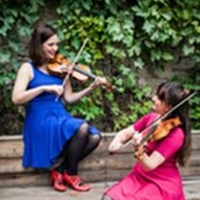 Festival Bloomsday Montréal Celebrates 100 Years of ULYSSES Next Month
by Stephi Wild - May 24, 2022
Festival Bloomsday Montréal is the largest Bloomsday Festival outside Dublin with events spread over six days. This year most events will be hybrid: accessible in person and/or online through Zoom livestreaming.
The Fabian Willmann Trio Shares New Record, 'Balance'
by Marissa Tomeo - Apr 16, 2022
On his debut album, Balance, Berlin saxophonist Fabian Willmann immediately gets down to business. The opening track bears the businesslike title, 'Intro'. And indeed, with just a few simple tones, he foreshadows what emerges over the course of the album. Fabian Willmann is a trenchant narrator who, using a sonorous tone and a fearless narrative approach, strips himself down to the essentials, yet with something to say in every breath.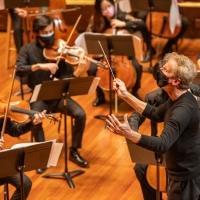 New England Conservatory Announces Spring Programming
by Chloe Rabinowitz - Jan 13, 2022
New England Conservatory has announced their spring 2022 Season. Highlights include NEC Wind Ensemble and Choirs offer a 50th anniversary celebration of the Wind Ensemble by presenting Igor Stravinsky's 'Symphony of Psalms,' and the world premiere commission of Chris Brubeck's first wind ensemble piece, 'Fifty'.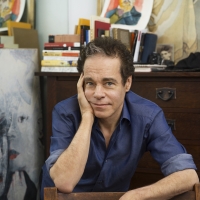 Steven Sater talks SPRING AWAKENING at the Almeida Theatre
by Katie Kirkpatrick - Dec 20, 2021
As the Almeida revival of Spring Awakening opens in London, writer Steven Sater talks about his relationship with the show over the years, as well as his new Grammy-nominated concept album with Burt Bacharach.
THE HARE WITH AMBER EYES Exhibition to Open at The Jewish Museum in November
by Chloe Rabinowitz - Aug 5, 2021
The Jewish Museum will present The Hare with Amber Eyes, an exhibition that tells the story of the Ephrussi family—celebrated in the 2010 memoir and The New York Times bestseller of the same name by Edmund de Waal—and showcases the breadth and depth of their illustrious collection.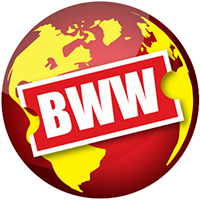 Margarita Michelena, Una De Las Voces Poéticas Y Periodísticas Más Auténticas Del Siglo XX
by A.A. Cristi - Jul 20, 2020
Margarita Michelena (1917-1998), a quien se recuerda este 21 de julio, es considerada una de las voces poéticas más auténticas que dejó el siglo XX. Su talento lírico y su formación periodística la llevaron a abrirse paso a través de la poesía y la escritura en la concepción de un mundo más independiente y comprometido con el entorno y la libertad.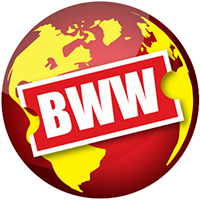 VASLAV Comes to The Drama Factory
by Stephi Wild - Feb 20, 2020
The Drama Factory will present the theatrical tour-de-force that is Godfrey Johnson in 'Vaslav'. Harnessing the potential of three arts-in-one, Johnson ignites the spirit of Nijinsky in this celebration of the magnificent power of sheer performance. Nominated for three Fleur du Cap Awards in 2015, 'Vaslav' has been hailed by critics and audiences alike, with demand for this one-person play extending theatrical runs on more than one occasion.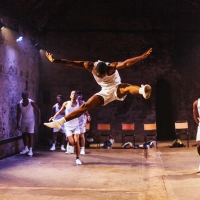 Programme Announced For The London International Mime Festival
by Stephi Wild - Oct 7, 2019
For 2020, the 44th year of London's annual festival of contemporary visual theatre, 10 overseas companies join 8 British groups, including 4 LIMF co-commissioned productions: This Time, a tender take on relationships and ageing from aerial theatre company Ockham's Razor; Romancing the Apocalypse from multi award winning dance duo Thick & Tight; Dead Good, a funny and poignant story of dying from full mask theatre company Vamos Theatre; and the story of one of showbiz's long overlooked partnerships, The Strange Tale of Charlie Chaplin and Stan Laurel performed by Told by an Idiot at new festival venue, the iconic Wilton's Music Hall.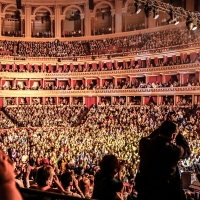 BWW Review: LETTERS LIVE, Royal Albert Hall
by Debbie Gilpin - Oct 4, 2019
Almost six years since its first outing at the Tabernacle, Letters Live last night put on its biggest show yet: in the grandiose and historic setting of the Royal Albert Hall. As well as celebrating the joy and emotion of the written word, with the help of a stunning array of talent, the shows also seek to support charitable causes - this time it was the turn of the National Literacy Trust. Over the course of three hours, the audience was treated to a wide-ranging selection of correspondence, including everything from noisy neighbours and Albert Hall shenanigans, to a prolifically flatulent dog.