Latest News on Luis Conte
Luis Conte News
Calabria Foti Releases 'Prelude To A Kiss,' Out Now
by Abigail Charpentier - Nov 12, 2019
For her 4th CD release, vocalist/violinist Calabria Foti wanted to do an album like her vocal heroes did back in the day; that is, with a big orchestra and legendary arrangers on the podium in an iconic Hollywood recording studio. Ms. Foti says, "This is the most expansive project I have ever done, and at the same time, it's the most intimate and personal. I recorded at Capitol Records with a full orchestra, singing some of the most endearing, sentimental songs ever written, all for my loved ones. This album is a full-production tear-jerker!"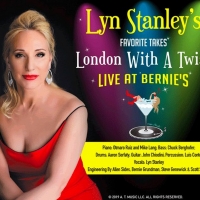 Lyn Stanley Releases 'London With A Twist â€" Live At Bernie's'
by Kaitlin Milligan - Jul 29, 2019
Lyn Stanley has had a remarkable career in music. With the late pianist Paul Smith and singer-vocal coach Annette Warren as her mentors, she began her career out of nowhere in 2010. Her debut recording Lost In Romance ranked in the top 100 albums played by American radio stations and, virtually by herself, she has built up a large worldwide following (particularly among audiophiles) and released such popular albums as Potions {from the 50s}, Interludes, The Moonlight Sessions Volumes One and Two, and the Julie London Project, all of which have been big sellers. She was awarded Female Jazz Vocalist of the Year for 2018 by Saul Levine, programmer for KKJZ-FM, Los Angeles' top jazz radio station. 

McGrath Project Releases New Record And Music Videos With Smith Music Group 'Closet Full Of Skeletons'
by Julie Musbach - Apr 10, 2019
4818 Records announced today that Texas based band, The McGrath Project is following up its last massively successful record which sold over 500,000 units worldwide with a new chart climber entitled, 'Closet Full of Skeletons.'
Lyn Stanley to Release 'London Calling A Toast To Julie London'
by Kaitlin Milligan - Feb 7, 2019
In this stunning new collection—London Calling…A Toast To Julie London—listeners will discover a side of singer Lyn Stanley that they haven't heard before. The 17 tunes on this recording explore phases of romance from first glance, in "Blue Moon," to a missed chance, in "Cry Me a River." Most of the wide-ranging material presented here was originally recorded by singer/actress Julie London, along with a couple of offerings that Stanley feels would have been perfect for the sultry songstress, such as "It's Impossible," and "I Heard It Through the Grapevine."

BWW Review: Jazz Singer Lyn Stanley Releases LONDON CALLING A TOAST TO JULIE LONDON
by Don Grigware - Dec 15, 2018
International recording artist Lyn Stanley has had an amazing career thus far. Within just a few years she has produced six albums, her newest London Calling, her first salute to a singing star, the late great Miss Julie London.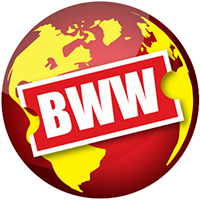 Irish Arts Center Presents Winter Solstice At Symphony Space
by Stephi Wild - Oct 31, 2018
Irish Arts Center (IAC), the multidisciplinary center dedicated to bringing people of all backgrounds together through the excellence and dynamism of Irish arts and culture, this year creates a thrilling intersection of musical traditions from Ireland and the Gulf of Mexico for its annual Winter Solstice Celebration (December 14 at Symphony Space). The beloved holiday gathering is hosted by NEA award winner and "one of the most important Irish musicians to emerge from the folk revival of the 1970s" (Time Out) Mick Moloney (banjo, mandolin, vocals) and acclaimed fiddler Athena Tergis.

Silence Presents Award-winning Duo, Buchbinder & Restivo: David2
by Julie Musbach - Oct 16, 2018
This Saturday evening, October 20th, the 'Silence Presents' concert series is proud to bring Guelph jazz lovers the award-winning, genre-bending, Toronto-based duo of musicians David Buchbinder and Dave Restivo, who will create frames for improvisation with jazz & classical repertoire and their own, uncategorizable compositions, as they spin sound out of nothingness, right into your ears.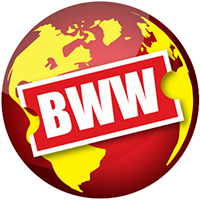 Phil Collins Brings Sold-Out Tour To Australia In January And February 2019 
by A.A. Cristi - Aug 22, 2018
Global music legend Phil Collins is set to make his long-anticipated return to Australia with his Not Dead Yet: Live! tour, presented by TEG Dainty. The 5-date tour kicks off on Saturday 19 January at Brisbane's Suncorp Stadium, followed by Sydney's Qudos Bank Arena on Monday 21 January, Adelaide Oval on Friday 25 January, RAC Arena (formerly known as Perth Arena) on Monday 28 January and Melbourne's AAMI Park on Friday 1 February. Â 

Live Nation's Phil Collins Not Dead Yet, Live! Tour to Launch This Fall
by Macon Prickett - May 7, 2018
Confirmed today, Phil Collins Not Dead Yet, Live! tour is coming to North America this October for 15 shows only. This limited engagement by the legendary performer will feature Phil Collins accompanied by longtime guitarist Daryl Stuermer, keyboardist Brad Cole, bassist Leland Sklar, percussionist Luis Conte & his 16 year old son Nicolas on drums along with a horn section and backup singers. A fitting sequel to his recently released and much-awaited memoir 'Not Dead Yet' Phil Collins Not Dead Yet, Live! will be a celebration of his epic career.

Toronto's Festival Of Beer Presents I Mother Earth And Finger Eleven
by Stephi Wild - Mar 20, 2018
Canadian rock troupes I Mother Earth and Finger Eleven are bringing their electrifying stage shows to Toronto's Festival of Beer (TFOB 2018), on Sunday, July 29. Their performances will take place on Bandshell Stage, Exhibition Place to close out the 2018 weekend celebration of beer, brewers and #BeerLove, presented by 102.1 The Edge.