Latest News on Lizzie Nunnery
Lizzie Nunnery News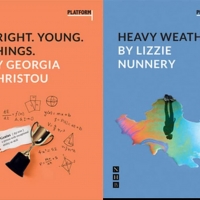 BWW Interview: Georgia Christou and Lizzie Nunnery Talk Writing for Tonic Theatre's Platform Project
by Maya Bowles - Oct 2, 2020
In 2015 Tonic Theatre launched the Platform project, in which they commissioned plays that put young women and their stories at the heart of the action, with mainly or entirely female casts. The two latest additions to the Platform series are 'Bright. Young. Things.' by Georgia Christou and 'Heavy Weather' by Lizzie Nunnery. We spoke to Georgia and Lizzie about what it was like to be part of the Platform project, and why they feel the project is so important.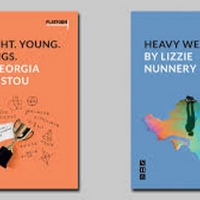 BWW Review: BRIGHT. YOUNG. THINGS & HEAVY WEATHER, Nick Hern Books
by Cindy Marcolina - Jul 30, 2020
Two new pieces of youth drama are available in the Nick Hern Books catalogue, in their Platform series in collaboration with Tonic Theatre: Georgia Christou's Bright. Young. Things. and Lizzie Nunnery's Heavy Weather. Uncommonly for the publisher, the two plays haven't yet received a full production, but any directorially inclined eye can spot their potential.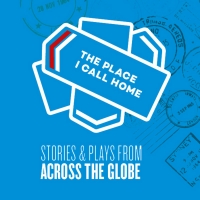 Paines Plough Launches New Digital Projects Connecting Playwrights and Audiences Across the World
by Chloe Rabinowitz - Apr 21, 2020
Paines Plough, one of the most celebrated new writing theatre companies in the UK who put the playwright at the centre of their work, is launching a series of new digital projects to connect national and international playwrights and audiences in response to the current global crisis.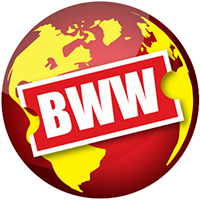 Paines Plough Announce Anniversary Gala
by Stephi Wild - Sep 30, 2019
Paines Plough have today announced a special one-off event at the Criterion Theatre on 18th November and a transfer of Sam Steiner's YOU STUPID DARKNESS! to Southwark Playhouse, a co-production with Theatre Royal Plymouth. The announcements mark the final programming from former co-Artistic Directors James Grieve and George Perrin. Charlotte Bennett and Katie Posner are set to announce their new season for the company on Friday 4 October.

Scarborough's Stephen Joseph Theatre Announces Associate Companies
by Stephi Wild - May 1, 2019
Scarborough's Stephen Joseph Theatre is collaborating with two young and innovative theatre companies in what will become an ongoing programme of exciting new creative partnerships.
Liverpool Irish Festival Announces Lineup
by Stephi Wild - Oct 16, 2018
Liverpool Irish Festival (18-28 Oct) is the largest festival of Irish art and culture in the UK. With over 60 events across the city incorporating visual art, film, performance, music, talks, tours, dance and more, the festival is in its 16th year and celebrates the connections between Liverpool and Ireland.

BWW Review: TO HAVE TO SHOOT IRISHMEN, Omnibus Theatre
by Gary Naylor - Oct 5, 2018
To Have To Shoot Irishmen brings the tragic story of Francis Sheehy Skeffington to the stage, with music and lyricism, a reminder of Ireland's fractured past and a warning about its fragile present.
Photo Flash: First Look at Lizzie Nunnery's TO HAVE TO SHOOT IRISHMEN
by Stephi Wild - Oct 3, 2018
Get a first look at the production Images for the premiere of UK Theatre award-winning playwright Lizzie Nunnery's new play with songs To Have To Shoot Irishmen.
Guest Blog: Playwright Lizzie Nunnery On TO HAVE TO SHOOT IRISHMEN
by Guest Blog: Lizzie Nunnery - Sep 10, 2018
In January 1917, four months after the murder of her husband, Hanna Sheehy Skeffington smuggled herself in to America with her eight-year-old son, Owen. As she'd previously been imprisoned for smashing the windows of Dublin Castle in suffragist protest, the British government wouldn't give her a passport.
Gerard Kearns To Star In The Premiere Of Lizzie Nunnery's New Play TO HAVE TO SHOOT IRISHMEN at Omnibus Theatre
by Stephi Wild - Aug 15, 2018
Almanac Arts has announced full casting for the premiere of Lizzie Nunnery's new play with songs To Have To Shoot Irishmen which will open at the Omnibus Theatre in London from 2-20 Oct and then tour.