Latest News on Lewis Griffin
Stage Credits
Peter Pan
  [West End]
London Outdoor Production, 2018
Tootles
A Tale of Two Cities
  [West End]
Regent's Park Open Air Theatre Production, 2017
Jacques 2
Lewis Griffin News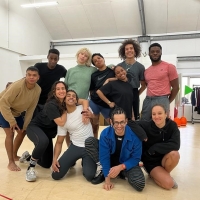 National Theatre Will Embark On Schools Tour With New Production Created With Teenagers Across The Country
by Stephi Wild - Dec 7, 2022
The National Theatre is touring a new production, Shut Up, I'm Dreaming, created by physical ensemble theatre company The PappyShow to state secondary schools across the country from 9th January – 31st March 2023.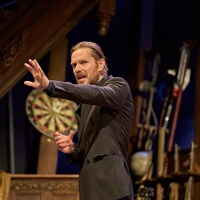 Photos: See Shaun Evans, Nancy Carroll & More in MANOR at the National Theatre
by Chloe Rabinowitz - Nov 19, 2021
Production photos have been released for Manor, a timely new play by Moira Buffini (The Dig, Harlots), that opened in the Lyttelton for previews on 16 November and is running until 1 January.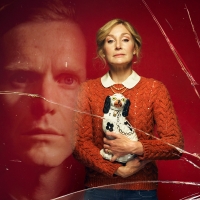 Rehearsals Are Underway For MANOR at The National Theatre
by Stephi Wild - Oct 11, 2021
In this darkly comic play, a violent storm is brewing and Diana, played by Nancy Carroll (The Crown) is struggling to keep the roof on her rundown manor house. As the storm sweeps the coast, an explosive mix of people unexpectedly arrive in search of shelter including Ted Farrier, played by Shaun Evans (Vigil), a charismatic leader of a far-right organisation. Stranded together, this group of strangers must survive the weather - and each other.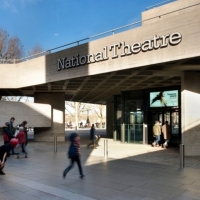 National Theatre Will Resume Full Capacity Performances From 26 July
by Stephi Wild - Jul 19, 2021
Extra tickets go on sale to the public from Monday 19 July. Tickets for The Normal Heart, East is East, Manor and Hex on sale to the public from Friday 30 July. Learn more about all of the upcoming productions here!
Photo Flash: First Look at PETER PAN at Regent's Park Open Air Theatre
by Stephi Wild - May 22, 2018
For the wounded soldiers of WW1, imagination is their only escape. Yet as they're transported to the fantastical lagoons and pirate ships of Never Land, allegories of the war they've left behind are ever present. George Llewelyn Davies, later killed in action in 1915, was one of the children who inspired J. M. Barrie to create the iconic character of Peter Pan. Remembering him, and a generation of Lost Boys, the production enchanted young and old alike during its original, critically acclaimed run.

Regent's Park Open Air Theatre Announces PETER PAN Cast Including Fiston Barek & Dennis Herdman
by Robert Diamond - Mar 23, 2018
With British Summer Time (BST) starting this weekend, Regent's Park Open Air Theatre have today announced casting for Peter Pan (17 May - 15 June), which launches the 2018 summer season in the final year of the First World War Centenary Commemorations. Fiston Barek takes the title role of Peter Pan and Dennis Herdman plays the role of Captain Hook.

Birmingham Repertory Theatre Presents THE HUNDRED AND ONE DALMATIANS
by BWW News Desk - Nov 2, 2017
Birmingham Repertory Theatre is set for a paw-some festive season as The Hundred and One Dalmatians bursts to life on stage from Thursday 30 November Saturday 13 January.
Lewis Griffin Videos
Lewis Griffin Frequently Asked Questions
How many Broadway shows has Lewis Griffin been in?
Lewis Griffin has not appeared on Broadway.
How many West End shows has Lewis Griffin been in?
Lewis Griffin has appeared on London's West End in 2 shows.
What was Lewis Griffin's first West End show?
Lewis Griffin's first West End show was A Tale of Two Cities which opened in 2017