Latest News on Kelsey Strauch
Stage Credits
  [Off-Broadway]
Original Production, 2014
Performer
Kelsey Strauch News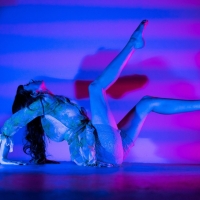 Vangeline Theater/New York Butoh Institute to Host Fundraising Gala in December
by Chloe Rabinowitz - Nov 22, 2022
Vangeline Theater has announced a Fundraising Gala on Sunday, December 11, 2022 at 8pm at Temple NYC, Brooklyn. Proceeds from the gala will support sending dancers to Houston, Texas, from February 6-10, 2023 to make history conducting a pilot study for The Slowest Wave - the first neuroscientific study of Butoh.
Met Opera Dancers Join Forces To Produce Art Bath Salon Seres
by Stephi Wild - Sep 12, 2022
The producers of Art Bath announced their fall season of immersive performance salons, offering an opportunity to see some of New York City's most innovative performing artists. The intimate salons will take place on September 24, November 12, and December 3 at 8:00 p.m. at Manhattan's Blue Building.
Zachary James Brings Wagner-Themed DAS RHINESTONE Burlesque To The Slipper Room
by A.A. Cristi - Dec 2, 2019
Wagnerian vaudeville, parody pastiche, and Bayreuth burlesque await guests at DAS RHINESTONE, an evening of serious singing, sequins, and plenty of WTF operatic moments to get you in or distract you from the holiday spirit. Zachary James, appearing courtesy of The Metropolitan Opera, brings Wagner's diva daddy Wotan to glittering, semi-nude life at this one night only event on December 23 at New York's The Slipper Room (167 Orchard Street).
Marti Gould Cummings Signs on for THE LIFE AND DEATH OF KENYON PHILLIPS at Webster Hall
by BWW News Desk - Aug 7, 2015
Showman Kenyon Phillips, known for his inventive blend of orchestral rock, variety show theatrics and exuberant sexuality, resurrects his autobiographical rock opera The Life and Death of Kenyon Phillips this month at Webster Hall. Beloved New York City drag performer and comedian Marti Gould Cummings is the latest celebrity to join the cast.
Full Cast Announced for THE LIFE + DEATH OF KENYON PHILLIPS' Limited Run
by Tyler Peterson - Feb 10, 2015
Kenyon Phillips, the theatrical singer, songwriter, actor, writer, model, dancer, and DJ announced today that the casting for his 90-minute autobiographical rock opera, The Life + Death of Kenyon Phillips, which will play a special four-performance limited engagement at The Box (189 Chrystie St., New York, NY 10002) starting February 20th, is now complete.