Stage Credits
  [Broadway]
Return Engagement, 1984
Linda
  [Broadway]
Broadway Revival, 1984
Linda
  [Broadway]
Broadway Revival, 1980
Ida Bolton [Replacement]
  [Broadway]
1979
Henny
  [Broadway]
Broadway Revival, 1974
Big Mama
  [Broadway]
1974
Performer
  [Broadway]
1968
Esther Franz
  [Broadway]
1964
Caitlin Thomas
  [Broadway]
1962
Martha (Alternate)
Stage
Performances
  [Broadway]
Return Engagement, 1984
Linda
  [Broadway]
Broadway Revival, 1984
Linda
  [Broadway]
Broadway Revival, 1980
Ida Bolton [Replacement]
  [Broadway]
1979
Henny
  [Broadway]
Broadway Revival, 1974
Big Mama
  [Broadway]
1974
Performer
  [Broadway]
1968
Esther Franz
  [Broadway]
1964
Caitlin Thomas
  [Broadway]
1962
Martha (Alternate)
Kate Reid Awards and Nominations
Drama Desk Awards - 1979 - Outstanding Actress - Play
Kate Reid, Bosoms and Neglect
Tony Awards - 1966 - Best Performance by an Actress in a Leading Role in a Play
Kate ReidSlapstick Tragedy
Tony Awards - 1964 - Best Performance by an Actress in a Featured Role in a Play
Kate Reid, Dylan
Kate Reid News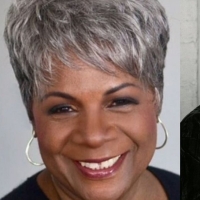 Tina Fabrique and David M. Lutken to Headline Merrimack Repertory Theatre's 43rd Anniversary Gala
by Chloe Rabinowitz - May 23, 2022
Broadway performers Tina Fabrique (How to Succeed in Business without Really Trying) and David M. Lutken (Ring of Fire) will headline Merrimack Repertory Theatre's 43rd Anniversary Gala on Friday, June 17.
Traverse Announces First Stages Festival 2022
by Stephi Wild - Feb 3, 2022
The Traverse today announces the Spring 2022 edition of its First Stages Festival, a celebration of storytelling and creativity, with skills development opportunities for creatives at any stage of their career. With all workshops and interactive events being delivered digitally, we invite those keen to explore their creativity to attend from anywhere around the world. 
BWW Review: THE 4TH COUNTRY, Park Theatre
by Cindy Marcolina - Jan 15, 2022
Irish politics is, usually, abundant with stereotypes according to British theatre. From gun-toting IRA members to peasants desperately fighting for the right to retain their mother tongue, it's easy to get carried away with whiskey and a jolly dance. But there won't be any leprechauns or Riverdance in The 4th Country. Kate Reid's piece, first seen at VAULT Festival in 2020, is a dark, dark play that shines a light on the historical trauma of Northern Irish people.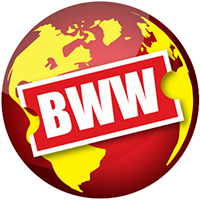 Plain Heroines and Park Theatre Present THE 4TH COUNTRY
by A.A. Cristi - Dec 2, 2021
Plain Heroines and Park Theatre present The 4th Country, a look into life in modern Northern Ireland and who should tell its stories, written by Kate Reid and directed by Gabriella Bird, 12 January – 5 February, Park Theatre, Park90.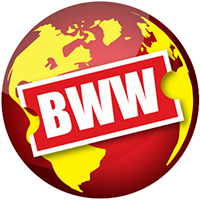 Park Theatre Announces Autumn 2021 - Spring 2022 Season
by Stephi Wild - Sep 1, 2021
The Autumn – Spring season at Park Theatre includes the London premiere of new musical Little Women, a work in progress showing of Tony! [The Tony Blair Rock Opera] by Harry Hill and Steve Brown, and a host of Christmas delights for every age and taste.
Outside Edge Theatre Company Announces Shortlist For The Inaugural 2020 Phil Fox Playwriting Award
by Stephi Wild - Oct 19, 2020
Outside Edge Theatre Company (OETC), the UK's only theatre company and participatory arts charity focused on addiction, has announced the shortlist for the inaugural Phil Fox Award for Playwriting. Selected from 350 entries, the award is named after OETC's founder who passed away in 2014.
The Space Announce New Writing Festival and Opportunities For Creatives
by Stephi Wild - May 14, 2020
The Space has announced a new programme of events and play readings to support new writers and an online festival of duologues.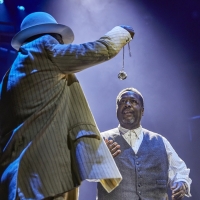 PLAY OF THE DAY! Today's Play: DEATH OF A SALESMAN by Arthur Miller
by Chloe Rabinowitz - Apr 7, 2020
During this time when productions all over the world have been put on pause, we are coming together to celebrate plays that have left their mark on theater history. This week we will be focusing on the plays of Pulitzer Prize winning playwright, Arthur Miller. Today's play, Death of a Salesman!
Jazz Vocalist Kate Kortum Will Make Her Debut at the Birdland Theater
by Chloe Rabinowitz - Nov 15, 2019
Kate Kortum is a 17-year-old jazz vocalist and instrumentalist from Houston TX. She began her love for jazz and music at Houston's prestigious High School for the Performing and Visual arts where she concentrated her studies in flute.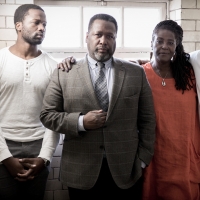 BWW Interview: Sharon D Clarke Talks DEATH OF A SALESMAN at Piccadilly Theatre
by Anthony Walker-Cook - Oct 18, 2019
It's been a good year for Sharon D Clarke. In April, she finished starring in Caroline, or Change, for which she won the Olivier Award for Best Actress in a Musical. Clarke and the show transfer to Broadway next year. In the summer, she was The Lady in Blues in the Night at the Kiln Theatre and she also starred as Linda Loman in Death of a Salesman at the Young Vic. Miller's play, directed by Marianne Elliott and Miranda Cromwell, transfers to the Piccadilly Theatre this autumn.
Kate Reid Frequently Asked Questions
How many Broadway shows has Kate Reid been in?
Kate Reid has appeared on Broadway in 9 shows.
How many West End shows has Kate Reid been in?
Kate Reid has not appeared in the West End
What awards has Kate Reid been nominated for?
Outstanding Actress - Play (Drama Desk Awards) for Bosoms and Neglect Best Performance by an Actress in a Leading Role in a Play (Tony Awards) for Slapstick Tragedy and Best Performance by an Actress in a Featured Role in a Play (Tony Awards) for Dylan .