Latest News on Julianna di Giacomo
Julianna di Giacomo News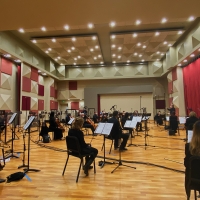 BWW Feature: ONLINE OPERA VIRTUAL TOUR NOV 6-14 at Home Computer Screens
by Maria Nockin - Nov 6, 2020
Free digital tickets are now available for The Anonymous Lover which premieres online Saturday, November 14, at 5 PM Pacific Time. The Anonymous Lover is a 1780 comic romance by pioneering Black composer Joseph Bologne, known as the Chevalier de Saint-Georges. Conducted by Music Director James Conlon and directed by Bruce Lemon, Jr.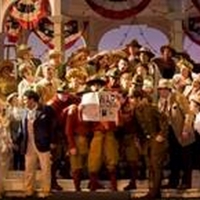 San Francisco Opera Announces Upcoming OPERA IS ON Streaming Performances
by A.A. Cristi - Oct 22, 2020
The presentations, filmed live in high-definition at the War Memorial Opera House, will be viewable on demand for free with registration at sfopera.com on the first streaming date starting at 10 am (PDT) and expiring at 11:59 pm the following day.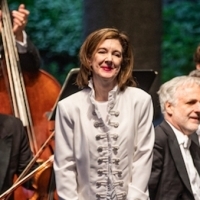 Chamber Orchestra Vienna-Berlin And A New TOSCA Are In Spotlight At Bravo! Vail Music Festival 2019
by Julie Musbach - Jun 26, 2019
International Artists Join The Philadelphia Orchestra, Dallas Symphony, New York Philharmonic and More at Festival's 2019 Season through Aug. 4

Wake Up With BWW 12/28: PARADE Reading, Kennedy Center Honors, and More!
by Stephi Wild - Dec 28, 2018
Good morning, BroadwayWorld! Today's top stories: the star-studded cast is announced for an upcoming reading of Parade, watch the full Kennedy Center Honors, and more!

Metropolitan Opera Announces Cast Change For OTELLO, 12/28
by A.A. Cristi - Dec 27, 2018
Carl Tanner will sing the title role in the December 28 performance of VerdisOtello, replacing Stuart Skelton, who is ill.
Soloman Howard To Replace Ill Davóne Tines In Beethoven's Ninth Symphony
by A.A. Cristi - Apr 23, 2018
Acclaimed bass Soloman Howard will join conductor Gustavo Dudamel and the Los Angeles Philharmonic in their performance of Beethoven's Ninth Symphony, presented by Lincoln Center's Great Performers series, on April 29, 2018, at 3:00 pm in David Geffen Hall. He will replace Davone Tines, who withdrew due to illness.

BWW Review: The Los Angeles Philharmonic at Disney Hall
by Maria Nockin - Apr 23, 2018
On Sunday, April 22, 2018, the Los Angeles Philharmonic Orchestra gave a matinee performance of Leonard Bernstein's Chichester Psalms together with Ludwig van Beethoven's Symphony No. 9 in D Minor.

Sarasota Opera Expands Summer Movie Series In 2018
by A.A. Cristi - Apr 4, 2018
Sarasota Opera is pleased to announce the line-up for the 2018 season of 'HD at the Opera House' and "Classic Movies at the Opera House".  This weekly series of filmed performances has allowed Sarasota Opera to expand its programming from the fall and winter season to year-around. The 2018 "HD at the Opera House" series will open on Sunday, May 20th and run through September 30th and will include presentations of Ballet and Theater from some of the world's most famous venues and companies including the Royal Opera House; Teatro alla Scala in Milan; Royal Shakespeare Company; Vienna State Opera; and the Royal Ballet. Each presentation will begin at 1:30pm.
Audra McDonald, Lady Gaga and Tony Bennett & More Set for Tanglewood's 2015 Season
by Tyler Peterson - Nov 14, 2014
The 2015 Tanglewood season, June 20-Labor Day Weekend, boasts an abundance of musical riches with concerts by the incomparable Boston Symphony and Boston Pops orchestras, the Tanglewood Music Center, and internationally acclaimed guest artists from the worlds of classical, jazz, the American Songbook, Broadway, pop rock, dance, and film, as well as performances spotlighting special anniversaries, thematic programming, and theatrical presentations.
BWW Reviews: MASKED BALL in San Francisco
by Harmony Wheeler - Oct 20, 2014
Verdi was a master at crescendo. In "Masked Ball," the score foreshadows and defines even while characters defy fate. As Count Anckarstrom laments his wife's betrayal in the opera's third act, the harp and violin take turn in old romance and revenge, building to a grand determination. Like Verdi's "Rigoletto" and "Il Trovatore," "A Masked Ball" concludes with a game-changing revelation in answer to an incredible setup.