Latest News on Johnstown Flood
Latest News on Johnstown Flood
Photos
Cliff Chamberlain (Richard) and Heather Wood (Fanny) work on a scene from A True History of the Johnstown Flood while director Robert Falls and Rebecca Gilman
From: 
Date:
02/26/2010
Johnstown Flood News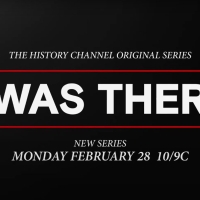 The HISTORY Channel Announces New I WAS THERE Series
by Michael Major - Jan 26, 2022
Expert interviews include Emmy Award-winning journalist and "Nightline" co-anchor Byron Pitts, "The Assassination of Jesse James by the Coward Robert Ford" author Ron Hansen, the FBI's Chief Explosives Specialist Kirk Yeager, former NASA astronaut Winston Scott, Hood College's Dr. Terry Anne Scott, and more.
THE OUTSIDERS Musical Adaptation Postponed at Goodman Theatre; Two Productions Added to 2021/2022 Season
by Chloe Rabinowitz - Jan 5, 2022
Tony Award-winner Robert Falls marks 35 years as Goodman Artistic Director—a position from which he will step down at season's end—by directing the world premiere of Rebecca Gilman's Swing State, his sixth play by his longtime collaborator, in the Owen Theatre.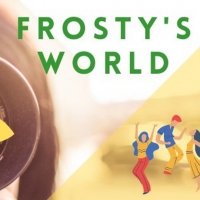 Student Blog: Geology and Dance Rock - Frosty's World #13
by Student Blogger: Laura Frost - Apr 8, 2021
This is the time of year when your shorts and flip-flops are parked next to your snow boots and parka.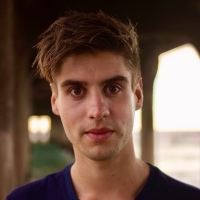 BWW Interview: Andrew Whyment Discusses Running Online Writing and Devising Workshops At Squint Theatre
by Fiona Scott - Feb 3, 2021
Andrew Whyment is a theatre director and Artistic Director of Squint. He is currently an Associate of the National Youth Theatre and formerly Resident Assistant Director at Leeds Playhouse. Whyment spoke to us about the workshops Squint has been running to help artists continue writing and devising theatre.
Brendan Coyle of DOWNTON ABBEY Will Lead the Goodman Theatre's MOLLY SWEENEY; Full Cast Announced!
by Chloe Rabinowitz - Feb 4, 2020
Goodman Theatre Artistic Director Robert Falls has announced casting for his upcoming revival of Molly Sweeney by Brian Friel. In assuming the title role, Chicago favorite Kate Fry returns to the Goodman, following her recent appearance in Falls' production of The Winter's Tale. Joining Fry are stage and screen star Brendan Coyle (Downton Abbey), who returns to the Goodman following his triumphant appearance in last season's St. Nicholas by Conor McPherson, and Chicago's Christopher Donahue (Oedipus Rex at Court Theatre, Moby Dick at Lookingglass).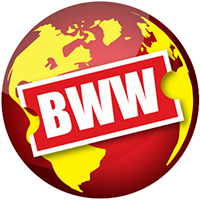 Kathleen Chalfant Stars in The World Premiere Of Rebecca Gilman's A WOMAN OF THE WORLD At 59E59 Theaters
by Stephi Wild - Sep 19, 2019
59E59 Theaters presents the world premiere of A WOMAN OF THE WORLD written by Rebecca Gilman and directed by Valentina Fratti. Produced by The Acting Company in association with Miranda Theatre Company, A WOMAN OF THE WORLD begins performances on Thursday, October 24 for a limited engagement through Sunday, November 17. Press Opening is Wednesday, October 30 at 7:30 pm. The performance schedule is Tuesday a?' Friday at 7:30 pm; Saturday at 2:30 pm & 7:30 pm; and Sunday at 2:30 pm. Please note the following added performances: Thursday, November 7 and Thursday, November 14 at 2:30 pm. Performances are at 59E59 Theaters (59 East 59th Street, between Park and Madison). Single tickets are $25 - $35 ($26 for 59E59 Members). Tickets are available by calling the 59E59 Box Office at 646-892-7999 or by visiting www.59e59.org. The running time is 85 minutes, with no intermission.
BWW Blog: Stone Bridge Players
by Student Blogger: Laken Burkhardt - Jul 25, 2019
How many of us have had the opportunity to work in an unconventional theater space? To strip down bare, take away all the commodities that a traditional theater has, and perform a show in a unique space with a simple sound system and just a few par-cans? One local theatre company in Johnstown, PA has been doing just that. The Stone Bridge Players theatre company performs every summer right in the middle of downtown on the third floor of the local Flood Museum.
AstonRep Theatre Announces THE CROWD YOU'RE IN WITH
by Julie Musbach - Apr 18, 2019
AstonRep Theatre Company is pleased to conclude its 2018-19 season with Rebecca Gilman's drama THE CROWD YOU'RE IN WITH, directed by Co-Artistic Director Derek Bertelsen*, playing May 16 - June 16, 2019 at The Raven Theatre (West Stage), 6157 N. Clark St. in Chicago.
THE CHILDREN, A Chilling Chicago Premiere Begins April 18
by A.A. Cristi - Mar 14, 2019
Steppenwolf Theatre Company presents the Chicago premiere of The Children written by acclaimed British playwright Lucy Kirkwood and helmed by celebrated Chicago director Jonathan Berry. Filled with dark humor, this thought-provoking and haunting play features three of Chicago's top actors tackling complex roles: ensemble members Ora Jones (Rose) and Yasen Peyankov (Robin) with Janet Ulrich Brooks (Hazel). Following sold-out runs in London and New York, Steppenwolf proudly presents this brave and profound work that confronts the responsibility each generation must face for the way it leaves the world.
AstonRep Theatre's THE CROWD YOU'RE IN WITH Begins May 16 at The Raven Theatre
by Julie Musbach - Feb 28, 2019
AstonRep Theatre Company is pleased to conclude its 2018-19 season with Rebecca Gilman's drama THE CROWD YOU'RE IN WITH