Latest News on Jane Lawrence
Stage Credits
  [Broadway]
Original Broadway Production, 1948
Donna Lucia D'Alvadorez
  [Broadway]
Original Broadway Production, 1948
Performer
  [Broadway]
Original Broadway Production, 1943
Gertie Cummings
Stage
Performances
  [Broadway]
Original Broadway Production, 1948
Donna Lucia D'Alvadorez
  [Broadway]
Original Broadway Production, 1948
Performer
  [Broadway]
Original Broadway Production, 1943
Gertie Cummings
Jane Lawrence News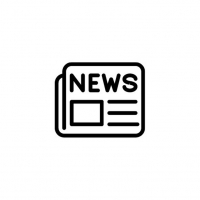 UN DÍA COMO HOY: OKLAHOMA! se estrenaba en Broadway
by Cristina Martinez - Apr 7, 2021
La producción original de OKLAHOMA! en Broadway se estrenó el 31 de marzo de 1943 en el St. James Theatre de Nueva York. Fue dirigida por Rouben Mamoulian, coreografiada por Agnes de Mille y protagonizada por Alfred Drake.
MARILYN MONROE: MY LITTLE SECRET by Tony Jerris Now Released in Audiobook
by Christina Mancuso - May 22, 2014
Those were the words 12-year-old Jane Lawrence remembered when she was asked to head up the up-and-coming blonde starlet's fan club at 20th Century Fox under the supervision of studio head Darryl Zanuck. Jane was no stranger to movie sets or movie stars, being that her father, Sidney Lipsitch, headed RKO's legal department. She spent time with the likes of Robert Mitchum, Lucille Ball, Ethel Merman, Polly Bergen and Irving Berlin, but helping launch the career of one of the world's most legendary sex symbols was a task beyond Jane's wildest dreams. In author Tony Jerris' new audio book, "Marilyn Monroe: My Little Secret," he explores Jane's working relationship with the actress and how it developed into a special friendship that lasted right up until Marilyn's untimely death on August 5, 1962. Told in Jane's voice, this is a story of an elderly woman reflecting upon on her fondest memories of the blue-eyed screen goddess and how she became a confidante of sorts, who Marilyn used to call "My little secret."
Photo Flash: Winners Announced for 'Mercer County Artists 2014' Exhibition
by BWW News Desk - Mar 17, 2014
The local arts community had a chance to meet, greet and enjoy the diverse, colorful and often poignant works of fellow artists at an Awards Reception for "Mercer County Artists 2014" on March 13. The exhibit is on display at the Gallery at Mercer County Community College, 1200 Old Trenton Road in West Windsor, through April 3. It features 96 works by 75 artists and includes oil, acrylic, and watercolor paintings, as well as mixed media collages and sculptures in clay, found art, and recycled materials. Scroll down for photos!
Jane Lawrence Frequently Asked Questions
How many Broadway shows has Jane Lawrence been in?
Jane Lawrence has appeared on Broadway in 3 shows.
How many West End shows has Jane Lawrence been in?
Jane Lawrence has not appeared in the West End