Latest News on George Flynn
Latest News on George Flynn
Stage Credits
Productions
[Broadway, 1999]
Bass Trombone
[Broadway, 1997]
Bass Trombone/Tuba
[Broadway, 1993]
Bass Trombone
[Broadway, 1989]
Trombones
Photos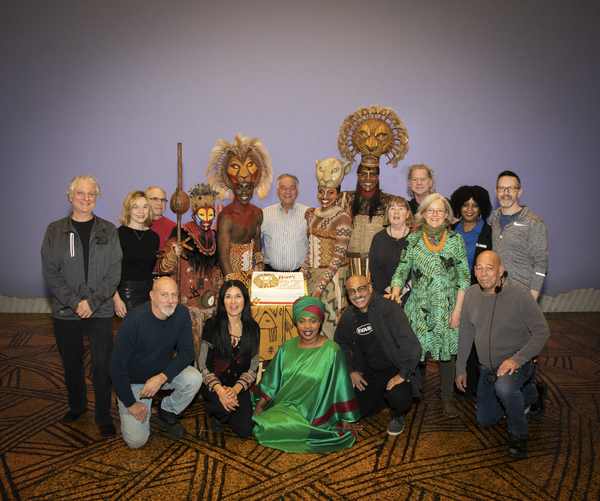 David Weiss, Avril Brown, George Flynn, Nteliseng Nkhela, Bradley Gibson, Karl Jurman, Adrienne Walker, Michael Henry, Cynthia Boardman, Doug Graf, Elizabeth Cohen, Angela Skinner, Sean Strohmeyer, Joseph P. Lynch, Valerie Naranjo, Lindiwe Dlamini, Rolando Morales-Matos, Michael Trotto
From: 
Date:
11/13/2019
Stage
Productions
[Broadway, 1999]
Bass Trombone
[Broadway, 1997]
Bass Trombone/Tuba
[Broadway, 1993]
Bass Trombone
[Broadway, 1989]
Trombones
George Flynn News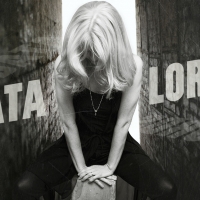 Maria Schneider DATA LORDS Is Coming July 24, 2020
by A.A. Cristi - Jun 4, 2020
Data Lords is a new double-album by Grammy Award-winning composer and bandleader Maria Schneider.  Inspired by conflicting relationships between the digital and natural worlds, the recording features Schneider's acclaimed orchestra of 18 world-class musicians. 
Photo Flash: THE LION KING Celebrates 22 Years on Broadway
by Stephi Wild - Nov 13, 2019
The Lion King celebrates a landmark 22 years on Broadway today, Wednesday, November 13.

Birdland Presents Kurt Elling And More Week Of December 31
by A.A. Cristi - Dec 21, 2018
Birdland will kick-off their great week of programming with the following acts:
Birdland Announces January 2019 Schedule
by A.A. Cristi - Dec 14, 2018
Birdland will kick-off their exciting month of programming with the following acts:
Southport 40th Anniversary in NYC to Include Bob Dorough Tribute
by A.A. Cristi - Sep 12, 2017
Lampkin Music Group and Christopher Gines/Noctambulo @ Pangea presents 'A Musical Celebration of Jazz Legend Bob Dorough' starring Joanie Pallatto and Bradley Parker-Sparrow with special guests Martha Lorin, Christiana Moffa, Bill Nolte, Deanna Witkowski. Part of the Southport 40th Anniversary Celebration in NYC and Chicago Plus a CD Party for Joanie & Sparrow's new CD Float Out to Sea One Show Only! Noctambulo @ Pangea 178 2nd Ave (between 11th & 12th Streets) NY, NY 10003 212-995-0900 Monday, October 23rd at 7:00 p.m. Music Charge: $25.00 online or $30.00 at the Door (Cash Only) Drink/Food Min: $20.00 http://www.cafenoctambulo.com/
Ricky Ian Gordon & Jonita Lattimore Set for Chicago Opera Theater's VIEWPOINTS
by Tyler Peterson - Oct 23, 2013
Chicago Opera Theater (COT) offers more opportunities to look inside its operas through its initiative, "Viewpoints." These collaborations with Chicago cultural institutions draw audiences even further into the passionate world of COT and offer new insight and perspective on the artistry and vision of upcoming productions.
Chicago Sinfonietta Presents 'Dia De Los Muertos,' 11/9 & 11/11
by Joseph OHern - Oct 1, 2013
The Chicago Sinfonietta continues its 2013-14 season of innovation and collaboration with Dia de los Muertos, its annual holiday concert inspired by the Mexican holiday of The Day of the Dead. Sinfonietta Music Director Mei-Ann Chen with special guests, violinist Ade Williams, soprano Elizabeth Norman, theDePaul University Choir and collaborators Redmoon, lead a concert inspired by artistic expressions of grief and joy surrounding mortality. The Chicago Sinfonietta performs Dia de los Muertos in two concerts only, Saturday, November 9 at 8 pm