Latest News on Edward Weston :
Latest News on Edward Weston 
Edward Weston  News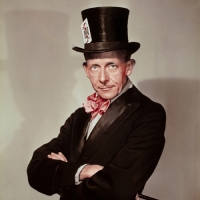 Laguna Art Museum Spotlights The Lost Art Of PHOTOGRAPHY & SEDUCTION: WILLIAM MORTENSEN'S LAGUNA BEACH
by A.A. Cristi - Aug 17, 2022
Laguna Art Museum will present Photography & Seduction: William Mortensen's Laguna Beach on view October 1, 2022 through January 15, 2023. Honoring the Laguna Beach resident, the exhibition will be one of the only museum exhibitions of his work, illustrating his ascent as one of the most famous photographers of his time.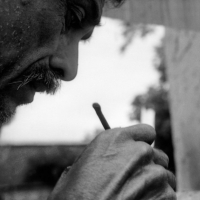 Lu' Biaani: Francisco Toledo Y La Fotografía Llegará A Jalisco
by A.A. Cristi - May 6, 2022
El Instituto Nacional de Bellas Artes y Literatura (Inbal), en colaboración con el Centro Fotográfico Manuel Álvarez Bravo (CFMAB), de Oaxaca, con el Museo Cabañas, de Guadalajara, presentarán la exposición Lu' Biaani: Francisco Toledo y la fotografía, una revisión de la colección fotográfica reunida por el artista mexicano a lo largo de su vida, así como de piezas realizadas por él mismo en esta disciplina visual, del sábado 7 de mayo al 18 de septiembre, en el marco de la estrategia #VolverAVerte de la Secretaría de Cultura del Gobierno de México.  
The Polygon Gallery Will Present the Canadian Premiere of FEAST FOR THE EYES
by Chloe Rabinowitz - Mar 5, 2020
The Polygon Gallery will present the Canadian premiere of the delectably colourful traveling exhibition Feast for the Eyes from June 4-August 23, 2020. Curated by writer Susan Bright and Aperture Foundation's senior editor Denise Wolff, Feast for the Eyes tells the history of photography through the enticing lens of food. Featuring the work of more than 60 of the world's leading artists from the late 19th century to the 2010's, including Edward Weston, Ed Ruscha, and Wolfgang Tillmans, the exhibition brings together a mouth-watering assortment of over 100 images from photojournalism to fashion photography, from rare cookbooks to advertising.
La exposición Anita Brenner. Luz de la Modernidad, explora facetas de la gran promotora del arte mexicano
by Julie Musbach - Oct 29, 2019
La exposición Anita Brenner. Luz de la Modernidad se exhibirá del 30 de octubre al 23 de febrero de 2020 en el Museo Nacional de Arte (Munal), integrada por más de 400 obras, entre fotografía, pintura, gráfica, documentos, materiales de trabajo y objetos artísticos procedentes, en su mayoría, de la colección de esta impulsora del arte mexicano de principios del siglo XX y que en conjunto conforman una visión del país arraigada en una rica herencia cultural inmersa en una renovación cosmopolita.
Lola Álvarez Bravo, primera fotógrafa mexicana, transitó de la fotografía documental a la experimental
by Julie Musbach - Jul 31, 2019
Considerada la primera fotógrafa mexicana, Lola Álvarez Bravo (Dolores Martínez de Anda) se desempeñó como reportera gráfica, fotógrafa comercial y documental, retratista profesional y artista plástica. Abarcó gran diversidad de temáticas bajo la influencia de Edward Weston, Tina Modotti y el propio Manuel Álvarez Bravo. Destacan sus imágenes documentales de la vida cotidiana y sus experimentos con el fotomontaje y el fotomural.
El espíritu libertario de Carmen Mondragón, Nahui Ollin, estableció un sello distintivo en su pintura y poesía
by Julie Musbach - Jul 8, 2019
María del Carmen Mondragón Valseca (1893-1978), mejor conocida como Nahui Ollin, apelativo conferido por el pintor Gerardo Murillo Dr. Atl, se caracterizaba por su espíritu libre y apasionado con el que rompió esquemas y que dejó como sello distintivo en su pintura y poesía, además de convertirse en la musa de fotógrafos y pintores de la vertiginosa época posrevolucionaria.
Art Institute of Chicago Presents Photographs From The Robin And Sandy Stuart Collection
by A.A. Cristi - May 8, 2019
With a tightly chosen selection of over 31 stunning and important pictures, the Art Institute of Chicago presents Iconic: Photographs from the Robin and Sandy Stuart Collection, on view May 11 through August 14 in the Modern Wing's Bucksbaum Gallery for Photography.
The Davis Museum Challenges The Expected In 'Art_Latin_America: Against The Survey'
by A.A. Cristi - Feb 13, 2019
The Davis Museum at Wellesley College presents Art_Latin_America: Against the Survey, an exhibition highlighting important works of modern and contemporary Latin American and Latinx art from the Museum's extensive permanent collections. The show features 150 objects by nearly 100 artists-including 32 women-from Argentina, Bolivia, Brazil, Chile, Colombia, Cuba, Mexico, Puerto Rico, Uruguay, and Venezuela. Also represented are U.S. and European artists who worked in Latin America, as well as many of Latin American descent based in the United States. The exhibition, on view in the Camilla Chandler and Dorothy Buffum Chandler Gallery and Marjorie and Gerald Bronfman Gallery, will run from February 7 through June 9, 2019.

Recuerda El Munal A Carlos Mérida En El Centenario De Su Llegada A México
by A.A. Cristi - Nov 14, 2018
"Siempre se encontrará en mi pintura una fuente, un origen vital… asociaciones remotas o sentimientos musicales que vienen desde muy lejos", aseguró en su diario, aún inédito, Carlos Mérida, cuya obra es motivo de una exposición que se inaugurará el 16 de noviembre en el Museo Nacional de Arte (Munal).

Inasible. Colección Fotográfica MAM Se Despide Del Museo De Arte Moderno
by Julie Musbach - Jul 26, 2018
Inasible. Colección fotográfica MAM permanecerá abierta al público hasta el domingo 29 de julio en el Museo de Arte Moderno, donde se exhiben más de 60 imágenes tomadas por artistas de distintos países.
Edward Weston  Videos
BWW TV Exclusive: Meet the 2013 Tony Nominees- Special Honorees from the Career Transition for Dancers
by BroadwayWorld TV - Jun 6, 2013
BroadwayWorld's Richard Ridge was thrilled to sit down and speak with nearly all of this year's Tony Award nominees at the official Tonys Meet & Greet on May 1, 2013, and we will be bringing you special coverage on all of them throughout the awards season. Today we bring you special honorees Cynthia G. Fisher and Alexander J. Dube from Career Transition for Dancers. Check out what they had to say below!
Edward Weston  Frequently Asked Questions
How many Broadway shows has Edward Weston  been in?
Edward Weston  has appeared on Broadway in 1 shows.
How many West End shows has Edward Weston  been in?
Edward Weston  has not appeared in the West End