Latest News on Donnie Osmond:
Latest News on Donnie Osmond
Donnie Osmond News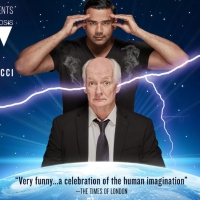 Berkshire Theatre Group Announces 2023 Winter & Spring Season Featuring HYPROV, David Sedaris & More
by Chloe Rabinowitz - Dec 8, 2022
Berkshire Theatre Group has announced the 2023 winter and spring season at The Colonial Theatre in Pittsfield. There is something for everyone in this lineup of national performing acts, local and regional bands and family programming as part of the 10x10 Upstart Arts Festival featuring middle and high school students from Berkshire County.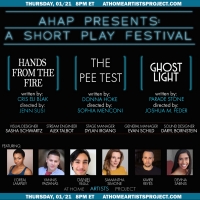 At Home Artists Project Presents A SHORT PLAY FESTIVAL
by Chloe Rabinowitz - Jan 20, 2021
At Home Artist Project Presents: A Short Play Festival, featuring three short length plays. At Home Artists Project is a virtual space for new work.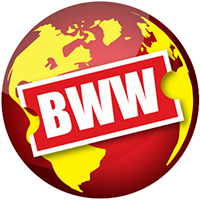 Metropolis' Joe Keefe Will Join Radio's 'It's Showtime With Rikki Lee'
by Stephi Wild - Jan 6, 2020
On Friday, January 10 at 3 PM Central, Metropolis Performing Arts Centre Executive Artistic Director Joe Keefe will join host Rikki Lee Travolta on the a?oeIt's Showtime with Rikki Leea?? radio program on Chicago suburban station WHRU.
Rikki Lee Travolta Joins THE NEW VENTURE Film as Executive Producer
by Sarah Jae Leiber - Dec 6, 2019
Rikki Lee Travolta has signed on to the comedic film The New Venture as Executive Producer and is opening the doors for other producers to come on board as well.
Michele Brourman 'The Price Of Love' Nominated For MAC Award For Major Recording
by A.A. Cristi - Mar 18, 2019
Singer/Songwriter/Arranger/Musical Director, Michele Brourman, has been nominated for the Manhattan Association of Cabaret (MAC) award in the category of major recording for 'The Price of Love' project. Brourman and fellow nominees, Jinkx Monsoon & Major Scales ('The Ginger Snapped') and Marissa Mulder ('Two Tickets Left') will find out their fate when the envelopes are opened live at the 33rd Annual MAC Awards on Tuesday, March 26 at 7:00 pm at Sony Hall in New York City.
Michele Brourman Celebrates 'The Price of Love' Album Release at Pangea
by Stephi Wild - Aug 18, 2018
Love, lust, takeout and everything in between! Singer/Songwriter Michele Brourman celebrates the launch of her brand-new CD 'The Price of Love' with an evening of original songs at Pangea, New York's Downtown Alternative Supper-Club. The show, LET'S ORDER IN, direct from a successful engagement in London's premier cabaret The Pheasantry, is a mix of familiar tunes and new gems from the album.