Latest News on David Rubinstein:
Latest News on David Rubinstein
Stage Credits
Productions
[Broadway, 1979]
Stage Manager
[Broadway, 1976]
Production Stage Manager
David Rubinstein News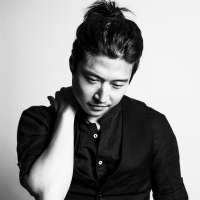 MUSE/IQUE to Present LA COMPOSED: A FESTIVAL OF LOS ANGELES MUSIC This Week
by Blair Ingenthron - Oct 2, 2022
MUSE/IQUE continues its adventurous yearlong concert series, L.A. Composed: A Festival of Los Angeles Music, with Grand Avenue led by Artistic Director Rachael Worby and featuring the returns of Savion Glover, named by Dance Spirit magazine as one of the 13 Best Tap Dancers in History, and Charles Yang, recipient of the 2018 Leonard Bernstein Award and described by The Boston Globe as one who 'plays classical violin with the charisma of a rock star.'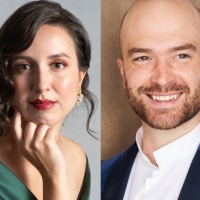 New York Festival Of Song Opens 35th Season With HEROES At Kaufman Music Center, September 28
by A.A. Cristi - Aug 17, 2022
New York Festival of Song (NYFOS), led by Artistic Director Steven Blier, opens its 2022-23 Mainstage Series with HEROES on Wednesday, September 28, 2022 at 8:00pm at Merkin Hall, co-presented by Kaufman Music Center.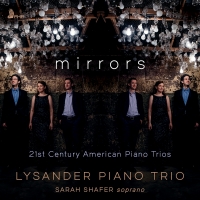 Lysander Piano Trio Announces New Album MIRRORS
by Chloe Rabinowitz - Oct 21, 2020
The Lysander Piano Trio (violinist Itamar Zorman, cellist Michael Katz, and pianist Liza Stepanova) has announced the December 4, 2020 release of its new album mirrors on First Hand Records.

BWW Interview: Jackie Hoffman, Live and Kvetching at Lincoln Center
by Naomi Serviss - Jan 25, 2018
The acclaimed actor and comedian is appearing in the 19th season of Lincoln Center's AMERICAN SONGBOOK series, an eclectic musical buffet of the American spirit through song and story.
Acclaimed Multidisciplinary Performance POOR PEOPLE'S TV ROOM Opens 2/8
by A.A. Cristi - Jan 24, 2018
REDCAT, CalArts' downtown center for contemporary arts, presents the Los Angeles premiere of Poor People's TV Room, the newest work by Bessie Award-winning choreographer/artist Okwui Okpokwasili, Thursday February 8 to Sunday February 11, 2018.
Okwui Okpokwasili Among New York Live Arts' 2015-16 Residency Artists
by BWW News Desk - Jul 13, 2015
New York Live Arts today announced the recipients of a number of new works residency programs for the 2015-16 season and beyond as part of its newly envisioned new work development program, reflecting a renewed, industry-leading commitment to the support of the creative process. The celebrated New York-based writer, performer and choreographer Okwui Okpokwasili will be the organization's third recipient of the Resident Commissioned Artist (RCA) award, the largest of its kind in the nation. Andrea Kleine, Sonya Tayeh, Adrienne Truscott, Preeti Vasudevan, Larissa Velez-Jackson and Gillian Walsh have been curated to develop new work to premiere in future seasons on the New York Live Arts stage through the Live Feed Program (formerly Studio Series).