Latest News on Cynthia F. Carter
Cynthia F. Carter News
Felicia P. Fields & More to Star in THE GOSPEL TRUTH, Benefiting Urban Reformers
by Chloe Rabinowitz - Jan 26, 2023
The Beautiful City Project has announced the cast of its Black History Month Edition of its cabaret series, THE GOSPEL TRUTH, with proceeds to benefit Urban Reformers.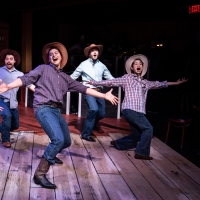 Review: THE BEST LITTLE WHOREHOUSE IN TEXAS at Theo Ubique Cabaret
by Kathleen Anwar - Dec 17, 2022
What did our critic think of THE BEST LITTLE WHOREHOUSE IN TEXAS at Theo Ubique Cabaret?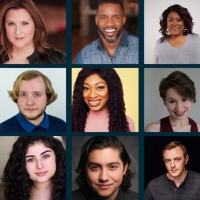 Theo Ubique Cabaret Theatre Announces Cast And Creative Team For Holiday Run Of THE BEST LITTLE WHOREHOUSE IN TEXAS
by A.A. Cristi - Oct 19, 2022
Theo Ubique Cabaret Theatre has announced the cast and creative team for their 'Hard Candy Christmas' holiday hoedown production of The Best Little Whorehouse in Texas. The award-winning musical comedy later adapted into the cult film starring Dolly Parton will play at Theo's Howard Street Theatre December 2, 2022 through January 29, 2023.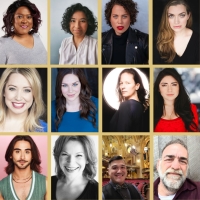 Theo Ubique Cabaret Theatre to Celebrate Silver Anniversary With LIGHTS UP ON 25 Gala
by Chloe Rabinowitz - Aug 22, 2022
Theo Ubique Cabaret Theatre is set to celebrate 25 years of moving, intimate, thought-provoking musical theater with the Lights Up on 25 gala on Saturday, September 17, 2022. The gala celebration will take place at their theatrical home on Howard Street in Evanston beginning at 6:30pm.
BWW Review: NUNSENSE at Porchlight Music Theatre
by Kathleen Anwar - Nov 18, 2021
Turning to the stage to raise funds for the funerals of their dearly departed members, these sisters sing, tap, and puppet their way through a variety show where we learn about their personal stories and the apparently unpredictable life of a nun.
Review: Brilliant Performances Cannot Save a Stale WORKING
by Misha Davenport - Dec 19, 2019
Acting and singing dazzle in an otherwise stale and dated WORKING.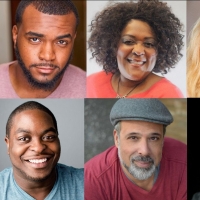 Cast and Crew Announced for WORKING
by Julie Musbach - Oct 24, 2019
Theo Ubique Cabaret Theatre's second musical of the 2019-20 season will be WORKING, based on Stud Terkel's landmark book in which he interviewed Chicagoans about their feelings toward their jobs.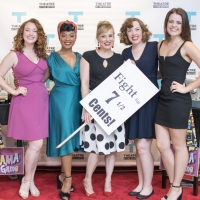 Photo Flash: THE PAJAMA GAME Opens At Theatre At The Center
by A.A. Cristi - Sep 18, 2019
Theatre at the Center's production of The Pajama Game had its opening night performance on Sunday, September 15 at the Center for Visual and Performing Arts in Munster.  Artistic Director Linda Fortunato cast Curtis Bannister as Sid, Elizabeth Telford as Babe, Cynthia Carter as Mabel, Kelly Felthous as Gladys, Jason Grimm as Hines, Dan Klarer as Prez, Rick Rapp as Pop and Steve Silver as Mr. Hasler in the musical comedy romance The Pajama Game.
Photo Flash: First Look at Black Ensemble Theater's FROM DOO WOP TO HIP HOP
by BWW News Desk - Feb 24, 2013
From Doo Wop to Hip Hop, written and directed by Black Ensemble Theater Founder and CEO Jackie Taylor and Associate Director Rueben Echoles, features choreography by Rueben Echoles and musical director Robert Reddrick. The production opens tonight, February 24, and runs through April 14, 2013 at the Black Ensemble Theater Cultural Center, 4450 N. Clark Street. BroadwayWorld has a first look at the cast in action below!