Latest News on Cheryl David
Stage Credits
  [Off-Broadway]
2004
Marcy Cohen/Arlene Lipschitz
Cheryl David News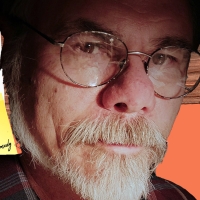 BWW Interview: Playwright John Strysik's Pendant For DEATH, VILLAINY & True Noir
by Gil Kaan - Jan 22, 2022
Theatre 40 world premieres John Strysik's DEATH, WITH BENEFITS January 27, 2022. Jeff G. Rack directs this dark comedy cast of Susan Damante, Cheryl David, Kevin Dulude, Larry Eisenberg and Philip Sokoloff. I had the opportunity to interrogate John on the reasons behind his DEATH.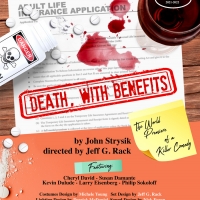 DEATH, WITH BENEFITS Opens January 27 At Theatre 40
by A.A. Cristi - Dec 14, 2021
Theatre 40 presents Death, with Benefits. This world premiere engagement of a dark comedy, by John Strysik is directed by Jeff G. Rack.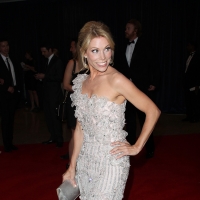 Cheryl Hines Joins the Cast of Freeform's TURKEY DROP, Set to Premiere Saturday, Nov. 23
by Sarah Jae Leiber - Sep 12, 2019
Cheryl Hines ('Curb Your Enthusiasm') joins Freeform's new Thanksgiving movie 'Turkey Drop,' set to premiere on SATURDAY, NOV. 23 (9:00 p.m. EST), during Freeform's 'Kickoff to Christmas' programming stunt.
BWW Reviews: International City Theatre's GHOST-WRITER
by Ellen Dostal - Aug 27, 2012
Is he or isn't he? That is the question of utmost importance in Michael Hollinger's GHOST-WRITER, especially since the "he" to whom the question refers is acclaimed novelist Franklin Woolsey (Leland Crooke) who happens to be dead.
Photo Flash: First Look at West Coast Premiere of GHOST-WRITER at International City Theatre
by BWW News Desk - Aug 25, 2012
ICT artistic director caryn desai directs Leland Crooke, Cheryl David and Paige Lindsey White in the West Coast premiere of the Edgerton Foundation New American Plays Award-winning Ghost-Writer, an intimate spine-tingler from playwright Michael Hollinger (Opus). Performances take place now through September 16 at International City Theatre in the Long Beach Performing Arts Center. Get a first look at the cast onstage in the photos below!
HUNGER: IN BED WITH ROY COHN Plays Odyssey Theater
by BWW News Desk - Mar 11, 2012
HUNGER: IN BED WITH ROY COHN is a world premiere fantasy play by Joan Beber about Roy Cohn, the attorney whose hunger for power and prominence ultimately destroyed him.
BWW Reviews: ROY COHN Given a Fresh Look at Odyssey
by Don Grigware - Jan 24, 2012
Playwright Joan Beber's concept of Roy Cohn in her intriguingly nightmarish Hunger: In Bed with Roy Cohn, now onstage at the Odyssey Theatre, comes off a self-indulgent, spoiled, gluttonous, untrusting child monster, which certainly does not add up to a positive view of his humanity. In Angels in America, as I was too young to know the real Cohn in the McCarthy era, I saw Al Pacino's hard-edged, evil-to-the-core interpretation of the man. Barry Pearl's in Hunger, yes is more childlike, whimpering, whining, but if Beber truly wants us to witness a good side to bad, she has not succeeded. I despise the lying, bigoted, hateful man just as much as I did before, reality or fantasy. On the positive side, director Jules Aaron has ingeniously staged the over-the-top entertainment with a marvelous cast. Hunger will run through March 11.