Latest News on Charles Atlas
Charles Atlas News
Samora Pinderhughes' GRIEF Exhibition to Continue With Second Live Performance at The Kitchen at Westbeth
by Chloe Rabinowitz - Dec 7, 2022
The Kitchen will present GRIEF, the first New York institutional solo exhibition of work by celebrated composer, pianist, vocalist, filmmaker, and multidisciplinary artist Samora Pinderhughes.
Baryshnikov Arts Center Presents UNAVAILABLE MEMORY: IN CONVERSATION WITH CUNNINGHAM & CAGE, October 27-29
by A.A. Cristi - Sep 29, 2022
Unavailable Memory: In Conversation with Cunningham & Cage is an evening of dance and music presenting Merce Cunningham's Totem Ancestor (1942) and Loops (1971) and six piano compositions by John Cage.
The Kitchen to Establish Temporary Home at Westbeth During Renovation of its Own Building
by Chloe Rabinowitz - Aug 25, 2022
As The Kitchen continues to celebrate its 50th anniversary, it begins the renovation of its Chelsea home on 19th Street and will move temporarily to Westbeth's expansive West Side Loft.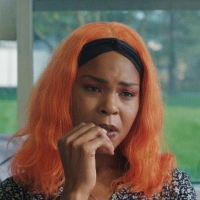 Brooklyn Academy of Music Presents MARTINE SYMS' THE AFRICAN DESPERATE, Plus A Series Of Cinematic Influences
by A.A. Cristi - Aug 23, 2022
From September 9—15, acclaimed artist Martine Syms gathers together an eclectic group of films that influenced her debut feature, The African Desperate, for the series Martine Syms' Influences featuring indie classics, hidden gems by major directors, and avant-garde pieces by contemporary visual artists. The series leads into a run of Syms' The African Desperate opening at BAM September 16.
Eszter Balint And Stew to Present 2nd Performance Of I HATE MEMORY - An Anti-Musical at Joe's Pub
by Chloe Rabinowitz - Jun 20, 2022
I Hate Memory, an anti-musical co-starring the streets of New York and the late 20th century, will have its second performance at Joe's Pub on Friday, July 8 at 9:30PM, part of an ongoing bi-monthly series and eventually an album release.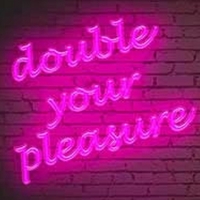 Laurie Berg's FOMO:DIPTYCH Announced At The Chocolate Factory Theater
by A.A. Cristi - Apr 25, 2022
The Chocolate Factory Theater presents the world premiere of FOMO:DIPTYCH, a new evening-length performance by Laurie Berg.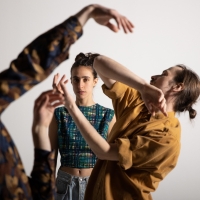 Scottish Dance Theatre Unveils Its Spring '22 Season
by Stephi Wild - Mar 17, 2022
Scottish Dance Theatre has unveiled the details of its spring '22 season, which will feature three different works (including a World Premiere) presented in its home theatre at Dundee Rep and across Scotland.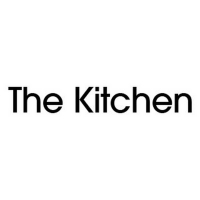 The Kitchen Announces Winter/Spring 2022 Season
by Chloe Rabinowitz - Dec 2, 2021
The Kitchen today announced its Winter/Spring 2022 season, initiating new collaborations and activating the boundless potential of The Kitchen's spaces in advance of its building's upcoming renovation beginning Spring, 2022.
BWW Review: ROCKY HORROR SHOW at Columbus Immersive Theater
by Paul Batterson - Oct 25, 2020
For the show to be successful, the audience must be engaged with the performance.
Tim Griffin, The Kitchen's Director and Chief Curator, Steps Down
by Chloe Rabinowitz - Sep 30, 2020
The Kitchen has announced that its director and chief curator, Tim Griffin, will be stepping down from the position at the end of this year.