Latest News on Cecilia Herbert
Stage Credits
Productions
[Broadway, 2017]
Associate Producer
Cecilia Herbert News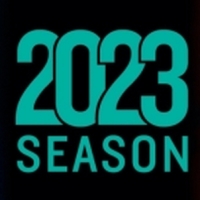 San Francisco Ballet Announces 2023 Repertory Season, Next@90 Festival
by Stephi Wild - May 18, 2022
San Francisco Ballet (SF Ballet) today announced its 90th Season, which will celebrate the trailblazing company's nine decades of pushing ballet forward through offering innovative new works and adaptations, highlighting the world's leading and emerging choreographers and dancers, and performing beloved classical ballets at the highest caliber. T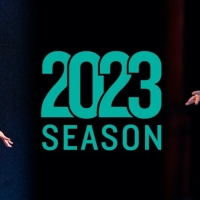 Nine World Premieres & More Announced for San Francisco Ballet 2023 Repertory Season
by Chloe Rabinowitz - May 17, 2022
San Francisco Ballet today announced its 90th Season, which will celebrate the trailblazing company's nine decades of pushing ballet forward through offering innovative new works and adaptations, highlighting the world's leading and emerging choreographers and dancers, and performing beloved classical ballets at the highest caliber.
Arturo O'Farrill & the Afro Latin Jazz Orchestra to Lead Lineup for National Sawdust & Chelsea Factory Partnership
by Chloe Rabinowitz - May 2, 2022
National Sawdust and Paola Prestini and Chelsea Factory have announced the first companies to take the stage in the organizations' programmatic partnership. Grammy-winning composer and pianist Arturo O'Farrilland his Afro Latin Jazz Orchestra with special guest Emeline Michel take over the landmarked site June 16-17.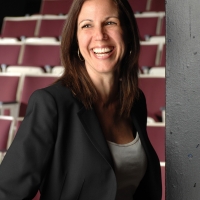 Magic Theatre's 2020 Gala To Honor Loretta Greco And Kary Schulman
by A.A. Cristi - Mar 4, 2020
Magic Theatre (Loretta Greco, Artistic Director and Kevin Nelson, Interim Managing Director) announced today that the Company's 2020 Gala Fundraiser, Magic Masquerade: Spring Forward, will be held at Gallery 308 (Fort Mason Center, Landmark Building A, 2 Marina Blvd, San Francisco, CA 94123) on Thursday, March 19, 2020 at 6:00 p.m.
2020 San Francisco Arts Medallion to Honor San Francisco Ballet Artistic Director And Principal Choreographer
by A.A. Cristi - Feb 5, 2020
The Board of the Museum of Performance + Design takes great pleasure in announcing that San Francisco Ballet Artistic Director and Principal Choreographer Helgi Tomasson will be presented with the 2020 San Francisco Arts Medallion for his outstanding leadership in the arts on April 23, 2020, at Saint Joseph's Arts Society in San Francisco. The San Francisco Arts Medallion was created in 2005 by the Museum of Performance + Design (MP+D) to recognize those individuals whose leadership, action, and generosity have benefited the cultural life of the San Francisco Bay Area. Proceeds from the event benefit the preservation and educational programs at MP+D.
Breaking: Jin Ha & More Join Clive Owen in M. BUTTERFLY; Full Cast Announced!
by Nicole Rosky - Aug 15, 2017
Producers Nelle Nugent, Steve Traxler, Kenneth Teaton, Benjamin Feldman, Doug Morris and Spencer Ross today announce full casting for the first Broadway revival of David Henry Hwang's Tony Award®-winning play, M. BUTTERFLY, directed by Tony Award® winner Julie Taymor.
Photo Flash: Inside Lincoln Center's Spring Gala with Tommy Tune & More
by Tyler Peterson - May 15, 2015
Lincoln Center for the Performing Arts (LCPA) raised a record $10.4 million last night at its Spring Gala honoring Hearst Corporation, as announced by Katherine Farley, chair of Lincoln Center. The event, attended by more than 500 people, lauded Hearst President and CEO Steven R. Swartz, and Executive Vice-chairman and former CEO, Frank A. Bennack, Jr. for the enormous and varied contributions to Lincoln Center made by them as well as by their company. Both men serve on Lincoln Center's Board of Directors; Mr. Bennack was chairman of Lincoln Center from 2005 through 2010, and Mr. Swartz is currently chairman of Lincoln Center's Corporate Fund.