Latest News on Brittni Shambaugh Addison
Photos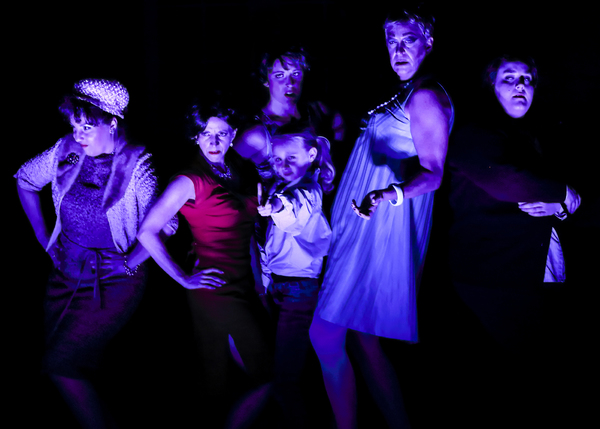 Carla Petroski, Lindsey Mitchel, Brittni Shambaugh Addison, Calista Zajac, Matthew Wright and Kate Leigh Michalski
From: 
Date:
09/16/2016
Brittni Shambaugh Addison News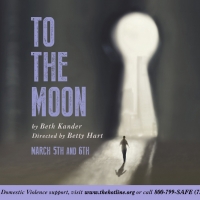 Creede Repertory Theatre Announces Live, Virtual Workshop Presentation of Beth Kander's TO THE MOON
by Chloe Rabinowitz - Feb 18, 2021
Creede Repertory Theatre is offering a virtual presentation of Beth Kander's gripping new work, To the Moon. To the Moon lifts up the riveting stories of these survivors, complete with humor, revelation, and tragedy. Because 'statistics are not the most powerful way to change someone's mind. Stories are.'
Cleveland Play House Announces 2018 Roe Green Award Winners
by A.A. Cristi - Apr 17, 2018
Cleveland Play House (CPH) is proud to name Nick Gandiello and Chelsea Marcantel as the recipients of the 2018 Roe Green Award, in conjunction with the 7th Annual New Ground Theatre Festival (NGTF). Each year, the Roe Green Award is given for outstanding achievement in playwriting.  Mr. Gandiello's play Cicada will be presented in a reading on Sunday, May 13th at 7:30 p.m., and Ms. Marcantel's production of Tiny Houses will be offered on Saturday May 19th at 2:00 p.m. As previously announced, Tiny Houses will have a full production run in the Outcalt Theatre March 23rd -April 14th, 2019 as part of the 2018-2019 CPH Season.  CPH Artistic Director, Laura Kepley, will direct both presentations of Marcantel's play.

Cleveland Play House Announces 13th Annual New Ground Theatre Festival
by Julie Musbach - Feb 14, 2018
Cleveland Play House (CPH) is proud to announce the inspiring works for the 13th Annual New Ground Theatre Festival (NGTF). The New Ground Theatre Festival provides the opportunity for playwrights to develop and showcase their work, while offering Cleveland audiences the opportunity to see these remarkable new plays come to life. The Festival will run from May 11th - May 19th.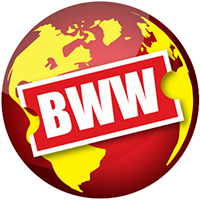 Ensemble Theatre Opens THE LITTLE PRINCE on Friday!
by A.A. Cristi - Nov 28, 2017
This play (with music) tells the story of a world-weary and disenchanted Aviator whose sputtering plane strands him in the Sahara Desert and a mysterious, regal 'little man' who appears and asks him to 'Please, sir, draw me a sheep.' During their two weeks together in the desert, the Little Prince tells the Aviator about his adventures through the galaxy, how he met the Lamplighter and the Businessman and the Geographer, and about his strained relationship with a very special flower on his own tiny planet.
BWW Review: THE PHANTOM TOOL BOOTH at Ensemble Theatre
by Roy Berko - Jan 16, 2017
Much like Lewis Carroll's ALICE'S ADVENTURES IN WONDERLAND and L. Frank Baum's THE WONDERFUL WORLD OF OZ, Norton Juster's THE PHANTOM TOLL BOOTH is a fantasy adventure. All three are perceived as tales for children, but, in reality, though they are intended to teach youngsters, the messages are often so complex that they go over the heads of their intended audience.
BWW Review: RUTHLESS!, Farcical Romp at Beck, But . . .
by Roy Berko - Sep 20, 2016
Adorable eight-year-old girls are supposed to play with dolls, be obsessed with the color pink, and gossip about their friends on a smart phone. Right? Wrong, if you are Tina Denmark. She wants to be a theatrical star. Now! Not later, NOW! (foot stomp!) What will she do to get her dream?
Photo Flash: RUTHLESS! at the Beck Centre
by Liz Cearns - Sep 16, 2016
Beck Center for the Arts proudly opens its 2016-2017 theater season with the campy cult musical Ruthless! September 16 through October 16, 2016 in the Mackey Theater. Show times are 8 p.m. Fridays and Saturdays, and 3 p.m. Sundays. Tickets are now on sale. Buy early and save with promo code: PIPPI to receive $5 off each adult/senior ticket purchased by September 15. This production contains strong language and content.