Latest News on Bill Viola
Bill Viola News
El Inbal Presentó 213 Exposiciones En Recintos Museísticos Durante 2022.
by A.A. Cristi - Dec 29, 2022
La Secretaría de Cultura del Gobierno de México y el Instituto Nacional de Bellas Artes y Literatura, mediante la Coordinación Nacional de Artes Visuales (CNAV) y los 18 recintos que integran la Red de Museos del Inbal, promueven el desarrollo de las artes visuales, a través de programas y acciones enfocados al fomento de la creación, difusión, exhibición, investigación y profesionalización de la gestión museística.
Review: THE TRISTAN PROJECT at LA Philharmonic
by Andrew Child - Dec 20, 2022
It is difficult to imagine a better team than conductor Gustavo Dudamel and director Peter Sellars to allow Wagner's score to freely and mystically float through the Walt Disney Concert Hall uninhibited by stage mechanics and repurpose every inch of the space to paint reverberating aural images.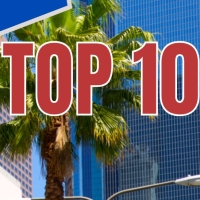 DUDAMEL LEADS THE TRISTAN PROJECT & More Lead Los Angeles' December Theater Top Picks
by BWW Staff - Dec 1, 2022
Los Angeles is never lacking outstanding theatre, whether epic Broadway shows, engrossing dramas or bold fringe offerings. BroadwayWorld is rounding up our top recommended theatre every month. Coming up this month we've got fantastic picks from the LA Phil, LA Opera, CTGLA, and more!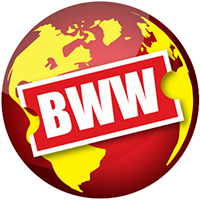 São Paulo Symphony Orchestra Makes Carnegie Hall Debut With Conductor Marin Alsop in October
by Stephi Wild - Sep 29, 2022
Marin Alsop leads the São Paulo Symphony Orchestra in its Carnegie Hall debut on Friday, October 14 at 8:00 p.m., a program that includes Rimsky-Korsakov's Scheherazade and works by illustrious 20th-century Brazilian composer Heitor Villa-Lobos: his Preludio from Bachianas brasileiras No. 4; Harmonica Concerto, featuring Brazilian harmonica player José Staneck, one of the preeminent players of this repertoire; and Chôros No. 10 with the São Paulo Symphony Choir.
Proyecciones, Música, Charlas Y Recorridos En La Noche De Museos De Julio
by A.A. Cristi - Jul 26, 2022
La Secretaría de Cultura del Gobierno de México y el Instituto Nacional de Bellas Artes y Literatura (Inbal), a través de su Red de Museos, invitan al público a disfrutar de la Noche de Museos este miércoles 27 de julio, la cual contará con actividades múltiples, tanto en sus espacios y salas de exposiciones, así como en línea para seguir desde casa. 
Fiona Brice Announces New Album 'And You Know I Care'
by Michael Major - Jul 19, 2022
Fiona Brice has announced the release of her new album And You Know I Care via Bella Union and available to preorder here. To celebrate the announcement Brice has shared a beautiful and mezmerising video for the title track created by Rankin. Watch the music video for the new single now!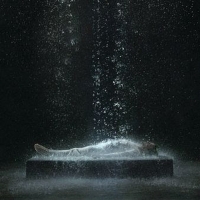 TRISTAN UND ISOLDE to be Directed by Peter Sellars for Walt Disney Concert Hall 2022/2023 Season
by Chloe Rabinowitz - Jun 14, 2022
Peter Sellars will direct the Los Angeles Philharmonic performances of Wagner's Tristan und Isolde conducted by Gustavo Dudamel, Music and Artistic Director of the LA Phil. The performances will include Bill Viola's video.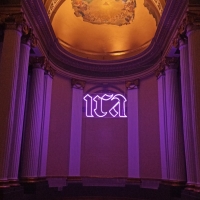 Ex Teresa Arte Actual, Espacio De Experimentación Artística Contemporánea Y Multidisciplinaria
by A.A. Cristi - May 25, 2022
Ex Teresa Arte Actual cumple, este 26 de mayo, 29 años de ser un espacio dedicado a las prácticas artísticas contemporáneas y multidisciplinarias, como el arte sonoro, el videoarte y la instalación, a través de un nutrido programa de exposiciones y actividades que comprenden ciclos de performance y conciertos de música experimental. 
Peter Sellars Delivers International World Theatre Day Message 2022
by Stephi Wild - Mar 27, 2022
The Global Theater Initiative (GTI), a partnership between Theatre Communications Group (TCG) and The Laboratory for Global Performance and Politics (The Lab) at Georgetown University, invites all theatres, individual artists, institutions, and audiences to celebrate the 61st annual World Theatre Day on March 27, 2022.
James Cohan Announces David Norr As Gallery Co-Owner
by A.A. Cristi - May 10, 2021
James Cohan has announced David Norr as an owner of the gallery. Norr, who served as James Cohan's Senior Director from 2015 to 2018 and was named a Partner in 2018, joins founders James and Jane Cohan in steering the gallery, which operates two spaces in Manhattan: 48 Walker Street in Tribeca and 291 Grand Street on the Lower East Side.