Latest News on Bill Jones
Latest News on Bill Jones
Stage Credits
  [Broadway]
Original Broadway Production, 1982
Performer
  [Broadway]
Original Broadway Production, 1944
Unicorn
Candy Salesman
Singer
Stage
Performances
  [Broadway]
Original Broadway Production, 1982
Performer
  [Broadway]
Original Broadway Production, 1944
Unicorn
Candy Salesman
Singer
Bill Jones News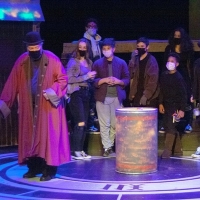 BWW Review: A CHRISTMAS CAROL at DreamWrights Center For Community Arts
by Andrea Stephenson - Dec 10, 2021
This holiday season, audiences can enjoy a fresh take on A Christmas Carol by Barbara Field at DreamWrights Center for Community Arts December 10-19. Visit www.dreamwrights.org for tickets to enjoy this unique and heartwarming production of a holiday favorite.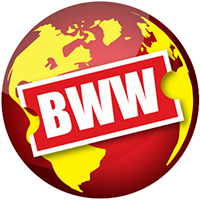 Judges Named For Student Ten-Minute Playwriting Festival
by Stephi Wild - Jan 19, 2020
Theatre Odyssey's Eighth Annual Student Ten-Minute Playwriting Festival will feature eight short but highly imaginative plays. Performances will be January 25 at 7:30 p.m. and January 26 at 2 p.m. at the Jane B. Cook Theatre in the Asolo/FSU Center for the Performing Arts. The award presentation follows the January 26 performance.
BWW Review: TUESDAYS WITH MORRIE at DreamWrights Center For Community Arts
by Jessica Crowe - Jun 1, 2019
'Devote yourself to loving others, devote yourself to your community around you, and devote yourself to creating something that gives you purpose and meaning.' This is just one of many life lessons that Morrie Schwartz teaches to Mitch Albom throughout Tuesdays With Morrie, a thought-provoking play about how to live a truly rich life. This production is based on a true story and is a powerful performance to behold...
Sparta, Tennessee Bluegrass Hall of Fame Inducts Josh Swift
by Tori Hartshorn - Oct 16, 2018
During an annual event honoring their rich bluegrass heritage, Liberty Square: A Lester Flatt Celebration, the City of Sparta, Tennessee recognized the achievements of Josh Swift by inducting him into their Bluegrass Hall of Fame.   
BWW Dance Review: Bill T. Jones Analogy Trilogy
by Barnett Serchuk - Oct 1, 2018
BWW Review: York's TAFE Takes On OUR TOWN
by Marakay Rogers - Aug 13, 2018
One of the fist modern instances of 'breaking the fourth wall,' Thornton Wilder's OUR TOWN is a story addressed directly to an audience - by the production's Stage Manager, the narrator and an occasional player in the story. It's a tale of the life of the fictional Grover's Corners, New Hampshire from 1901 through 1913, seen through the eyes of two neighboring families and the Stage Manager's decription of the locale.
The Ozark Mountain Daredevils Join All-Star Lineup for 2019's ROCK LEGENDS CRUISE VII
by A.A. Cristi - Jun 13, 2018
Just announced! The Ozark Mountain Daredevils will bring their distinctive 'rootsy rock' sound to the Rock Legends Cruise VII stage February 14-18, 2019. The Rock Legends Cruise VII brings together rock music's most successful and critically acclaimed bands, with all proceeds going to the Native American Heritage Association, a non-profit organization dedicated to fighting hunger and providing basic life necessities to families living on Reservations in South Dakota.
The Black Box Announces May Music Series Events
by A.A. Cristi - Apr 23, 2018
THE BLACK BOX presents several live music events this May at the downtown Franklin venue, beginning with a Decades Series cabaret show on Saturday, May 12. The musical tribute to the '70s will feature some of the most memorable songs from that decade. Celebrate unforgettable moments from an era highlighted by tumultuous times, technological advances, and music ranging from progressive rock to disco. Two performances will be presented at 7:00 and 8:45 p.m. Tickets are $24 (adults) and $20 (students/seniors). The Decades Series concert is sponsored by 1776 Financial.
The Black Box Announces March Music and Theater Events
by Stephi Wild - Feb 20, 2018
THE BLACK BOX presents an exciting line-up of live music and theatrical entertainment this March. Programming will bring NYC-based Broadway stars, talented local artists, and a colorful family musical to the theater, music and event venue in downtown Franklin.
Bill Jones Videos
STAGE TUBE: Behind the Scenes of Boiler Room Theatre's PIPPIN
by Stage Tube - Jul 15, 2012
Boiler Room Theatre presents an imaginative take on the Stephen Schwartz/Bob Fosse extravaganza, Pippin, running through July 28th in the historic Factory at Franklin. NPT Arts Break goes behind the scenes of the theatre's circus-themed musical. Watch the video below!
Bill Jones Frequently Asked Questions
How many Broadway shows has Bill Jones been in?
Bill Jones has appeared on Broadway in 2 shows.
How many West End shows has Bill Jones been in?
Bill Jones has not appeared in the West End