FIDDLER ON THE ROOF at McCallum Theatre
Dates

1/28/2022 - 1/30/2022

Theatre


73000 Fred Waring Drive
Palm Desert,California 92260


Phone: (760) 340-2787





Based on the tales by Shalom Aleichem and set in Tzarist Russia in 1905, this touching musical tells the story of Tevye, a poor milkman, who must weigh his family's happiness against the traditions that have preserved a way of life in his village for centuries. His eldest daughters want to marry for love rather than an auspicious match, and outside political forces threaten everything he holds dear. The beloved score with a book by Joseph Stein, Music by Jerry Bock and Lyrics by Sheldon Harnick celebrates 50 years in 2014.

News About FIDDLER ON THE ROOF at McCallum Theatre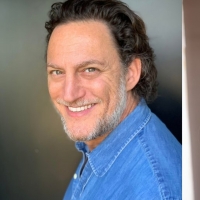 Yehezkel Lazarov, Maite Uzal and More to Star in FIDDLER ON THE ROOF North American Tour
August 31, 2021
Following an 18-month hiatus due to the COVID-19 pandemic, Israeli theatre and film star Yehezkel Lazarov, will lead the show's triumphant return as Tevye in the Fiddler on the Roof North American Tour.  Full casting and upcoming tour dates have also been announced.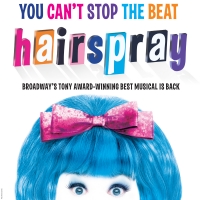 McCallum Theatre Announces 2021-22 Season
May 10, 2021
The McCallum Theatre officially reopens with Hairspray beginning this December. The production will run December 3-5, 2021.

The World's First Opera Band! BRAVO Amici Brings A Classical Crossover To The McCallum
February 27, 2019
The McCallum Theatre presents BRAVO Amici on Monday, March 11, at 7:00pm. BRAVO Amici is presented as part of the McCallum Theatre's Mitch's Picks series. From the creators of the world's first opera band, Amici Forever, comes BRAVO Amici, which includes founder and original cast member Geoff Sewell. BRAVO Amici's mix of handsome tenors and stunning divas perform an uplifting, moving collection of well-known classical and contemporary songs.

We're Not In Kansas Anymore! THE WIZARD OF OZ Takes McCallum Audiences Over The Rainbow
January 05, 2019
The greatest family musical of all time, The Wizard of Oz, travels over the rainbow to Palm Desert for five performances at the McCallum Theatre. Performances are Friday, January 25, at 8:00pm; Saturday, January 26, at 2:00pm and 8:00pm, and Sunday, January 27, at 2:00pm and 7:30pm. This magical production is a celebration of the 1939 MGM movie, and will be presented with breathtaking special effects that will sweep audiences away, from the moment the tornado twists its way into Kansas.

Oh What A Night! JERSEY BOYS Rings In The New Year At The McCallum Theatre
December 20, 2018
The McCallum Theatre announces the return engagement for Tony, Grammy and Olivier Award winning hit musical JERSEY BOYS for eight performances, January 15 through January 20.  Opening night performance on Tuesday, January 15 is presented through the generosity of Jerry and Sarah Mathews. JERSEY BOYS is the behind-the-music story of Frankie Valli and The Four Seasons. They were just four guys from Jersey, until they sang their very first note. They had a sound nobody had ever heard, and the radio just couldn't get enough. But while their harmonies were perfect on stage, off stage it was a very different story, a story that has made them an international sensation all over again. The show features all their hits including "Sherry," "Big Girls Don't Cry," "Oh What a Night," "Walk Like a Man," "Can't Take My Eyes Off You" and "Working My Way Back to You."