Review: CATS Makes A Triumphant Return to Ottawa at the National Arts Centre
This is the first production in Broadway Across Canada's 2022 season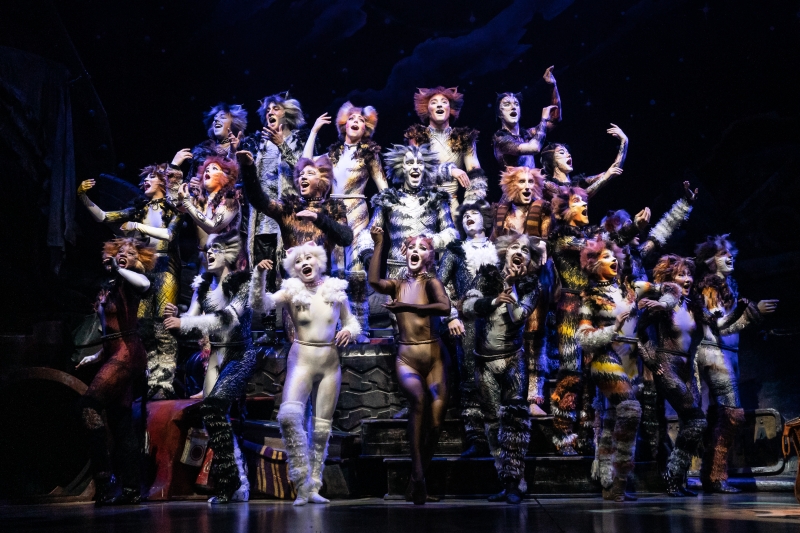 Broadway Across Canada's touring production of CATS was abruptly cut short in March 2020 when theatre venues were shut down because of COVID-19. It is now the first to emerge in Broadway Across Canada's 2022 season lineup. Post-pandemic, the storyline might sound a tad depressing: once a year, a group of cats attend the Jellicle Ball and their leader, Old Deuteronomy (Indalecio de Jesús Valentín), selects one cat to ascend to the Heaviside Layer where they will be reborn. Thankfully, much of the music is upbeat, making the heaviness of the plot more palatable.
Andrew Lloyd Webber's inspiration for CATS was a collection of poems by T.S. Eliot, originally published in 1939. As in Eliot's version, the audience is told that the naming of cats is of the utmost importance. We are informed that every cat has three distinct names, but that one of them is known only to the cat itself. What follows is a cat-by-cat introduction of the individuals that are vying to become Old Deuteronomy's chosen one.
Jennyanydots (Michelle E. Carter) lounges around all day long but, after dark, she is hard at work teaching the mice to crochet and the beetles to tap dance. This is demonstrated through a lively tap dance routine where Jennyanydots transforms from a tubby tabby to a kitty in a flapper dress with sparkling tap shoes. Mungojerrie (Max Craven) and Rumpleteazer (Kelly Donah) are a pair of cat burglars who reveal how they get away with their crimes. Rum Tum Tugger (Zach Bravo) is a vain, flamboyant feline, shaking his ruff and demanding louder and louder cheers from the audience. Grizabella (Tayler Harris), formerly known as the Glamour Cat, now a shell of her former self, looks back on memories of happier days before she is spurned by the other cats.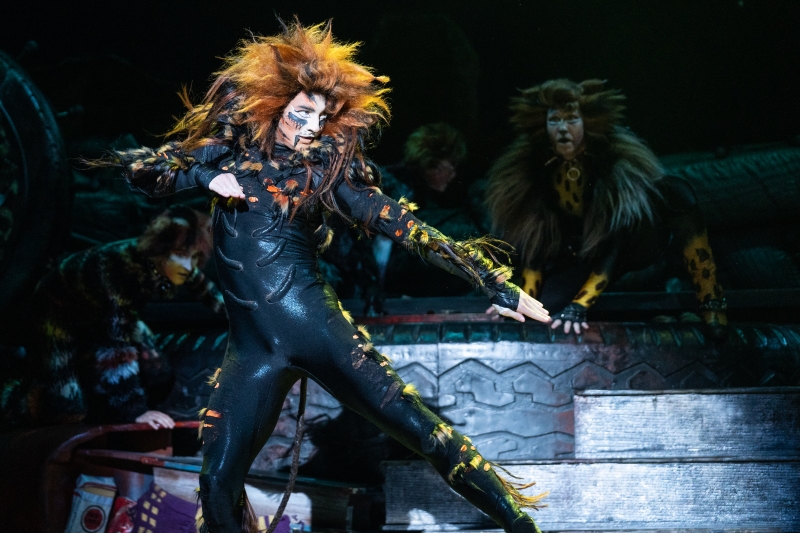 Even though Gus, the Theatre Cat (John Anker Bow), now has palsy that makes his paws shake, he fondly reminisces about his stage career when he once understudied Dick Whittington's cat. Mistoffelees (Paul Giarratano) shows off his magic tricks wearing a spectacular coat and successfully conjures Old Deuteronomy, who had been catnapped earlier by Macavity (Aiden Pressel). Macavity is described as a fiend in feline shape and who, in a nod to Sir Arthur Conan Doyle's Professor Moriarty, is widely considered to be the "Napoleon of Crime". In a particularly enjoyable number, the cats gather random items from the junkyard to create a makeshift train so that Skimbleshanks, the Railway Cat (Christopher Salvaggio), can demonstrate his abilities. Although Victoria, the White Cat (Hyla Mayrose Perillo), does not have a song dedicated to her, she has the most physically demanding role as principal ballerina. Perillo's form is flawless and the applause she received at the curtain call was well deserved.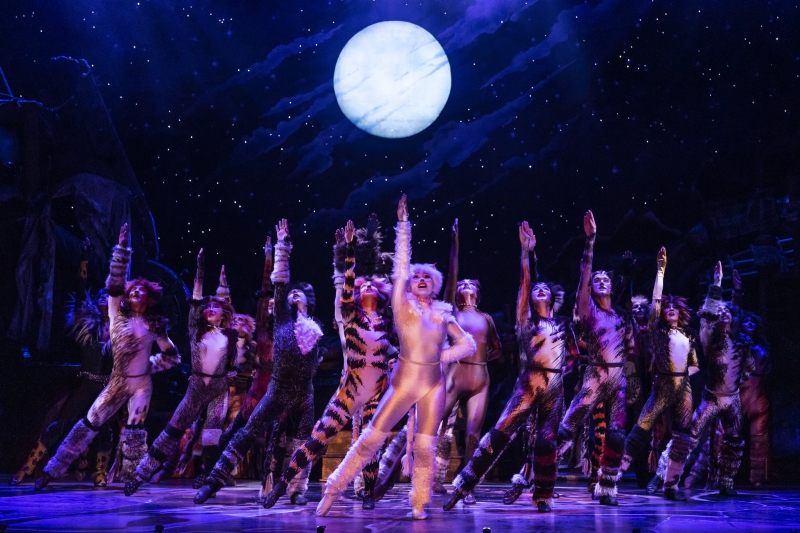 Unfortunately, the sound was a little on the low side, which detracted somewhat from the flow of the story, as I struggled to make out some of the lyrics. The original choreography, by the Late Gillian Lynne, has been updated by Andy Blankenbuehler and the athleticism included in the choreography is impressive. The show draws from multiple genres in its music and dance numbers, with classical and ballet, opera, jazz, and rock elements all apparent.
"Memory", the score's infamous ballad, was beautifully performed by Harris, eliciting such a warm response from the audience that the show could only resume once the applause subsided.
Although its plot may be a little offbeat, CATS has continued to enchant audiences for so many years because of its catchy songs, superb dancing and choreography, quirky costumes, and the endearing personalities of the various cats. Its return to Ottawa is most welcome and, with its theme of rebirth, is a fitting commencement to Broadway Across Canada's post-pandemic season.
CATS is at Ottawa's National Arts Centre's Southam Hall through March 16, 2022. For more information or to buy tickets, visit https://ottawa.broadway.com/shows/cats.