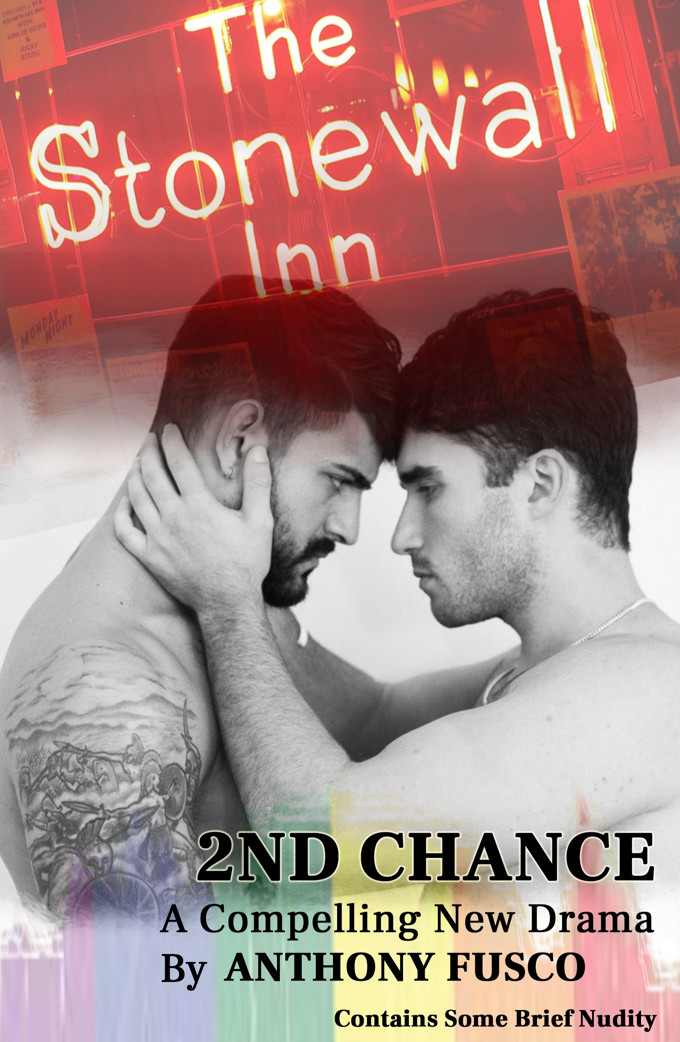 2ND Chance at Hudson Guild Theater
Dates

10/3/2019 - 10/6/2019

Theatre


441 W 26 St NYC
New York,NY 10001
Instagram

Tickets Info

$23.00
Phone: (800) 838-3006




2nd Chance ( A new, sexy, compelling, drama written & directed by Anthony Fusco) will open at the Hudson Guild Theater 441 W 26 St NYC, in Chelsea on October 3rd @ 9:00pm.
3 performances only, so buy tickets in advance.
Seats are starting to fill up!
About the show:
After an attack at the Stonewall Inn, Corey realizes his love for Bryan is not lost. As the couple try to work through their issues of past trauma and infidelity, the two men confess a secret to each other that tests their trust in one another. They must decide if what's left between them is worth a second chance!
Featuring: Harrison Marx as Corey, Matthew Pappadia as Bryan, Preston Fox as Christopher, Enrique Garcia as Trevor, Amy Losi as Angela.
Contains some nudity!
Directed by: Anthony Fusco
Lights & Sound by: Gus Ferrari
Set design by: Triangle Rainbow Theater
Performance dates and times are: 10/03 @ 9:00pm, 10/05 @ 1:30pm, 10/06 @ 6:30pm.
Tickets available by clicking on the link in this ad. You may also call Brown Paper tickets an order by phone @ (800) 838-3006
Some tickets may be available at the box office 30 minutes prior to each performance!
Ages
: Mature Audiences
Cast and Creative team for 2ND Chance at Hudson Guild Theater
Harrison Marx (Corey)
Matthew Pappadia (Bryan)
Preston Fox (Christopher)
Enrique Garcia (Trevor)
Amy Losi (Angela)
Hudson Guild Theater Frequently Asked Questions
What shows are coming up next at Hudson Guild Theater
Where is Hudson Guild Theater located?
Hudson Guild Theater is at 441 W 26 St NYC, New York, NY.
What shows have played recently at Hudson Guild Theater