BWW Review: CABARET at Altria Theatre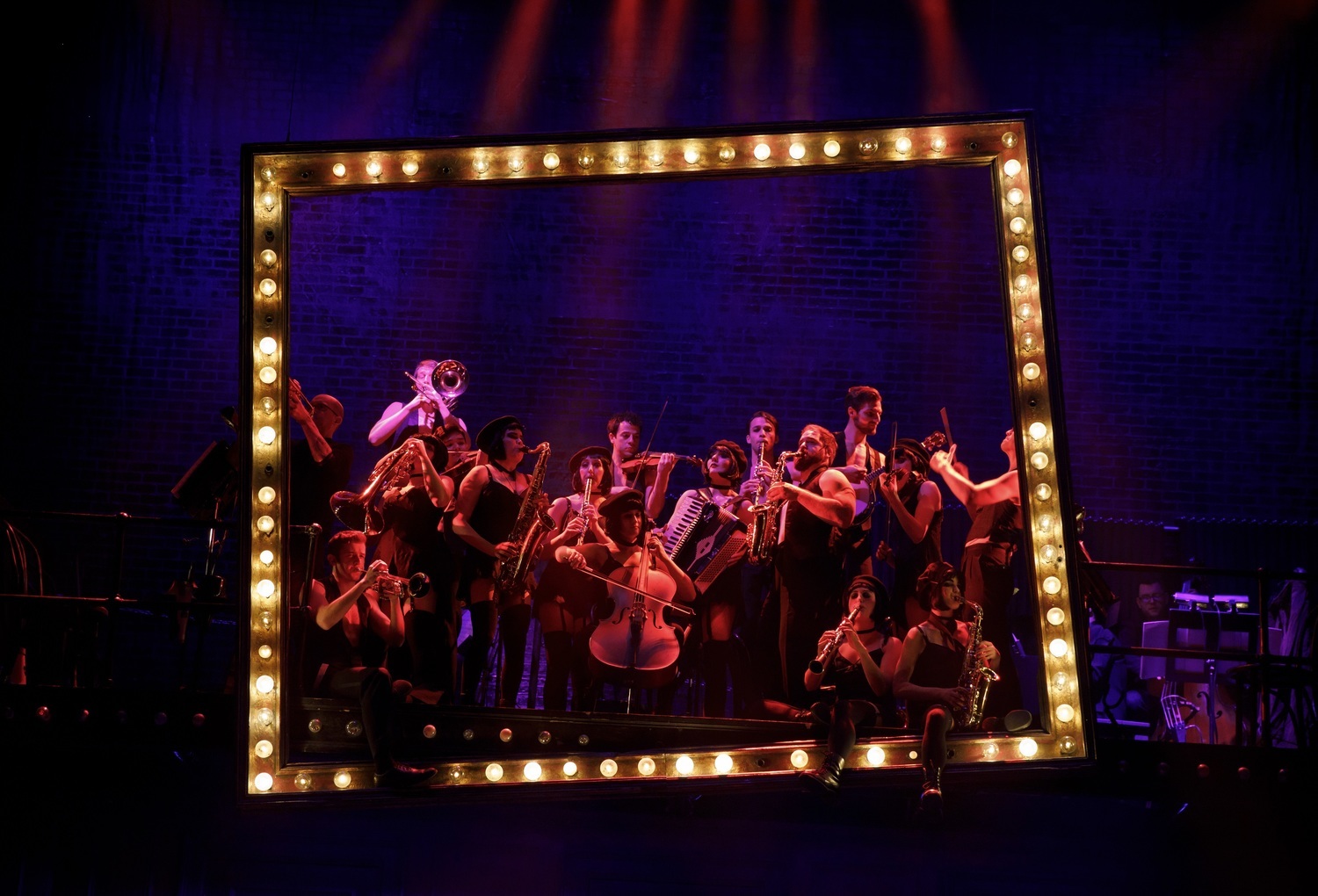 I believe that I can safely attest that this particular revival of CABARET, which met its incipience with The Donmar Warehouse production in London way back in 1993, bears the graces of a masterwork that has stood the test of time.
Under the original direction of Sam Mendes (AMERICAN BEAUTY (1999), SKYFALL (2012)) with a transfer to Broadway in 1998 under the co-direction and choreography of Rob Marshall (CHICAGO (2002), INTO THE WOODS (2014)), this important production of hedonism and sociopolitical turmoil in 1930s Berlin helped usher in a significant new crop of brazenly-talented artists (not to mention the cultural genesis of Tony Award-winner Alan Cumming as the Emcee that was, funnily enough, aided by his appearance in another James Bond film, GOLDENEYE (1995)).
Needless to say, the cast and crew of this well-bestowed baby have their work cut out for them. And apart from some minor sound and volume inconsistencies that were present on opening night, this dynamic team, partnered with APEX Touring, delivers a product that would make their famous predecessors proud.
With a libretto by Joe Masteroff that was based on the play I AM A CAMERA by John Van Druten, CABARET follows the Bohemian exploits of the young, idealistic American writer Clifford Bradshaw (Carl Pariso) as he meets unbridled ecstasy in the dark and smoky interstices that make up Berlin's discreet (but welcoming) live entertainment factions. Clifford soon encounters overwhelming (and dire) complications when his Germanic confidant Ernst Ludwig (Richard Lafleur) transforms into a full-fledged Nazi, his Jewish neighbor Herr Schultz (Fred Frabotta) becomes an unwitting social outcast of ill-repute, and his English girlfriend and cabaret headliner Sally Bowles (Bailey McCall Thomas) turns out to be pregnant and despondently indecisive.
This production's oftentimes scantily-clad cast performs their parts well. Standouts include Erik Schneider as the scintillating Kit Kat Klub Emcee, Adriana Milbrath as the freewheeling Fraulein Kost (she also plays her own accordion), and the statuesque Audrey Federici as Fraulein Schneider (her duet with Frabotta of "It Couldn't Please Me More" was the most darling number in the show).
The orchestra, under the direction of Erik Flaten, also plays an integral part onstage. In addition to Milbrath, cast members Kari Nelson, Staci Jo Johnston, Kyra Christopher, Anya Gibian, Elizabeth Flanagan, Diego Diaz, Christopher Haley, Matthew Janisse, and Dance Captain Anne Marie Snyder double as musicians to Kander and Ebb's catching score - an irresistible theatrical gambit that never ceases to enthrall me.
A further tribute goes to Peggy Eisenhauer and Mike Baldassari's lighting design, with assistance by Dalton Hamilton and Colin Scott. Apart from the illumination being subtle yet unmistakably atmospheric for the time period, the lighting cues themselves were coordinated with lightning-quick precision. It really showed, too!
Although CABARET is intended for mature audiences, older teenagers under the proper parental attention should be able to handle the play's darker elements, especially from a historical context that can be easily accessed with a quick Wikipedia search. Older and younger audiences alike will also be treated to such Broadway standards as "Mein Herr," "Money," "Cabaret" (naturally), and the incomparable "Willkommen."
As for me, for reasons that are entirely of my own semi-neglectful doing, I've been putting off seeing this revival for exactly twenty years. I am overjoyed that it remains in existence. I am also assured that CABARET'S messages of acceptance, tolerance and the necessity of not allowing certain horrendous periods of history to be repeated are ever-present dictums that are laid bare to the audience through a frank and unforgettable means of execution. And I'm fairly confident that, like me, these said onlookers were paying attention right up until the end.
CABARET plays in Richmond, Virginia at the Altria Theater from February 24th through February 25th.
Related Articles View More NationalTours

Stories

Shows
Brent Deekens is an actor, singer, playwright, and occasional director/dancer. Brent's play The Currency premiered Off-Off-Broadway in 2015, and he continues to write for future (read more...)