BWW Interview: Ron Bohmer of BOOK OF MORMON at Lied Center For Performing Arts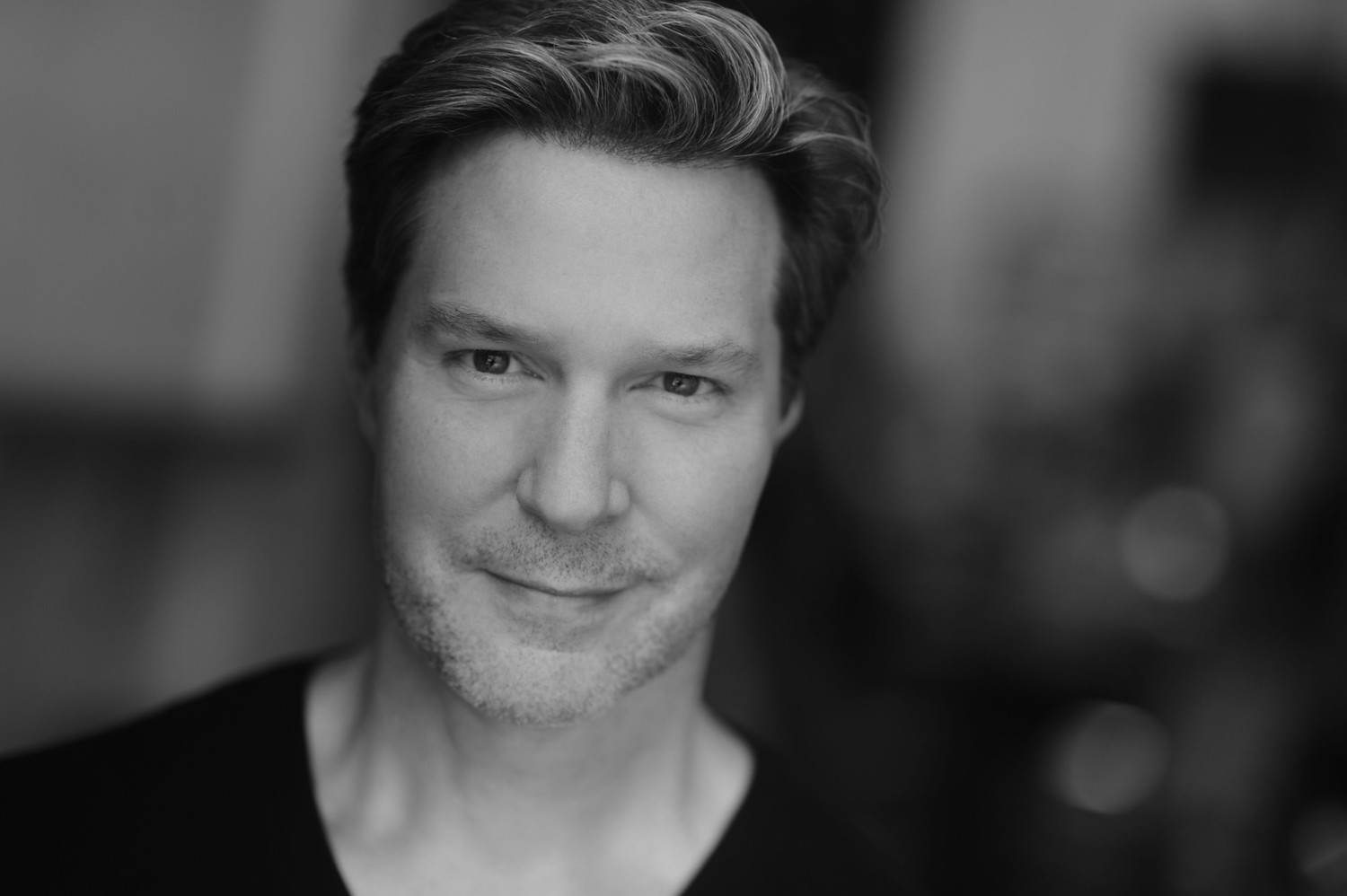 One of the biggest musicals of this decade is coming to the Lied Center for Performing Arts in Lincoln, Nebraska from December 11-16, 2018. Winner of nine Tony Awards, BOOK OF MORMON has simultaneously shocked and delighted audiences across the country. Ron Bohmer, currently playing Elder Price's father, took the time to speak with me about the show: what makes this controversial musical so well loved by so many?
Bohmer is no stranger to the stage. In addition to BOOK OF MORMON, he has performed in numerous musicals, including RAGTIME (the father), THE SCARLET PIMPERNEL (the Scarlet Pimpernel), THE WOMAN IN WHITE (Sir Percival Glyde), SUNSET BOULEVARD (Joe Gillis), and as the Phantom in PHANTOM OF THE OPERA. Bohmer won the Alex-Robby Award for Best Actor in ASPECTS OF LOVE.
You are very versatile in your singing style. JESUS CHRIST SUPERSTAR is vastly different from singing Some Enchanted Evening from SOUTH PACIFIC. Do you feel you are more comfortable with one style than another?
It's so weird. I began my career as a bit of a chameleon. My first real break was FORBIDDEN BROADWAY, which is one of those shows where you kind of have to do everything. What it boils down to is, to make a living in this business, you have to do everything. I just sort of learned to say yes, and then figure it out later. When I was first hired to do FIDDLER ON THE ROOF, my Broadway debut, I was not singing in that show. I was hired to play Fyedka and did not have a vocal solo. They approached me with making some changes in the show before we went to Broadway. "Do you think you can sing this solo?" And I just said "yes." And then I had to find out if I could! So I started working with a great voice teacher named Marianne Challis. God rest her soul. She was an incredible teacher and actually taught my daughter, too. She was my savior in terms of my musical theatre career. It was through her that I figured out that I could sing. First the stuff from FIDDLER and later ASPECTS OF LOVE which was even more challenging. That was higher than I'd ever sung in my life. Then ultimately, PHANTOM OF THE OPERA just because someone said they believed in me.
In terms of my own style...I write music as well. I tend to write in a more pop-rock kind of place but the legit stuff is easier to sing. It protects your voice more. I find things like Rodgers and Hammerstein a real joy to sing because you can sing them without really grinding the gears. And with rock and roll it's sort of hard to do that. Rock and Roll is meant to be sung like "sing one day and have the next day off." On a Broadway producer's schedule it doesn't work that way. You have to sing eight times a week. That's a tougher thing.
What's your secret for dealing with illness or loss of voice?
Prevention is the biggest thing. Once you're sick you're in a race with a broken leg. The biggest thing I try to do is stay healthy. I stay in shape. I work out usually four days a week. Some programs I've been on are even six or seven days a week. That helps a lot. Diet is really important. Lots of vitamin D which is really good for preventing illness. A PHANTOM friend of ours, John Cudia, turned us on to this crazy thing for when you fly. It's called a humidiflyer. It looks like you're wearing a gas mask. People joke that it looks like you're flying the plane. It's a device that recycles the humidity in your own breath. It keeps you from becoming dehydrated, which is the largest cause of getting sick on planes. So, there are lots of little tips and tricks, but the biggest one is to stay healthy from the get go.
How long have you been with BOOK OF MORMON? I understand that you have been with the national tour the longest.
Your statement is true of the principles. There are people in the ensemble that have been there longer. I am the longest running principle at this point.
This can be quite a controversial show. How do you explain its success?
Certainly the shock value brings people in. They've heard that the language is raunchy, and filthy, and shocking. I honestly think it's the most brilliantly crafted musical of my lifetime. It pulls off this incredible magic trick of shocking people with the language that it uses but is an old fashioned musical at the same time. It's a love letter to the art form of musical theatre. You have these two incredible writers that created "South Park." So they have their audience which one would think is radically different from the audience that's going to see SOUTH PACIFIC. Yet somehow they've merged the two of them. I believe it comes from the fact that these guys, Matt and Trey, love musicals. They were writing musicals on South Park. The South Park movie is a big musical. They just hit on this perfect combination of innocence and challenging language that shocks people. But they wrapped it up as a love letter to musical theatre, and a love letter to faith. It doesn't put the Mormon church down. It doesn't put any other religions down. It points out some things that are hard to believe and how funny that might be. It ultimately says to the audience that faith has a purpose and it's up to you to find a faith that meets your purpose.
Have you had any interesting reactions while performing with the show?
Ha ha ha! We've seen a few. We had one guy, it is hard to remember what city we were in, I think it was Washington, D.C., where we had a guy that came to the show three nights in a row. During the second act in a very quiet moment, he would stand up and shout, "You're all blaspheming." Now, if you're going to shout something out, I don't know if "blaspheming" is the best word to use. People kind of go, "What did he say?" We had to figure that one out. He managed to avoid the ushers recognizing him. I guess he was wearing disguises or something. He would chastise all of us and the audience too for being there. The ushers would escort him out.
We had that, and ironically, when the show first played Salt Lake City, this was with the first national tour which is where I started before joining this national tour, we were anxious about what the response was going to be in Salt Lake City. As you've probably seen, there haven't been a ton of interviews up to this point. They try to let the show speak for itself. The advertising campaign doesn't tell the public a lot about what the show is. And it works. It's worked for them for seven years now. But they began to become nervous. They didn't want Salt Lake to think we were coming in to make fun of them. Nothing could be farther from the truth. The show really doesn't do that. As the day came closer, they decided to do a little bit of press to let Salt Lake City know that we think of this as a homecoming. This show is a love letter to Salt Lake City. We really do believe that people in this town are going to love this show. It was a smart move.
As it turned out-and it would have happened with or without the press-we got responses that were off the charts. People adored the show there. They understand jokes that nobody else understands; just little things like the kind of underwear that the Mormon boys wear. You know they go, "Oh! haha! I remember wearing that when I was a boy." They relate to it. But we did have a protest for the show. It wasn't what I was expecting. I thought we would have protests outside the theatre every night. We had one single protestor, a man, ironically, an African American. I don't think he was even Mormon. I'm not sure. He stood in front of the theatre with a sign that said, "Broadway is blasphemy." It's hard to understand the targets that people are picking with their protest. He wasn't even talking about the show. He was saying Broadway in general is blasphemy.
We do get the occasional walkout. Some people when we get to Hasa Diga, it's too much for them and they say, "That's it. I'm out." It's an expensive ticket, so I think most people whether they are shocked or not want to weather it and go along for the ride. More often than not-way more often than not-if they stay for the ride, they're going to have the best time of their lives.
What's next after Book of Mormon?
You know, that's interesting. I get that question a lot and I think it's hard one to answer. I think what's next in theatre is something that hasn't been written yet. That's what interests me the most. To make a new, original contribution to the cannon and originating a role like I got to do with Andrew Lloyd Webber's WOMAN IN WHITE. That was a thrill to be the first American to play that role in American. Unfortunately, it didn't have a long life in the US. It's a very popular book in London. It's considered sort of the beginning of the detective novel. It could be the precursor to Sherlock Holmes. It's more like the "To Kill a Mockingbird" of England. That certainly was new for me. I'd really like to do something original.
What's on the horizon right now...after an 18 year absence I've decided to return to the recording studio. I'm working on my first new album after 18 years. I'm really excited about it. It's all original material. I've done two albums in the past. My first album was a combination of Broadway and some original material. Most of it was very optimistic, wanting to send a positive message into the world. The second record was when I was going through a divorce. I was writing about transitioning out of the debris of a relationship and into new love. So for this third record I want to dig deeper into larger questions one asks when one is in their 50s, like "What am I leaving behind in this world?" and what is anyone leaving behind. This record is called, "Legacy" and it addresses all those questions. What are the actions we take in the world? What's our legacy? What do we mean to leave behind? What are we leaving that we don't mean to leave behind? What are we taking with us? There are a lot of questions that these songs answer. Or at least provoke more questions.
One of the songs deals with when you're dealing with a legacy that's been handed to you in terms of family history in the same kind of work. What happens when you're born into a world where you don't fit in. "Does the legacy define us? To defend or to defy? Are the ghosts that walk beside us on our side? Do their shadows block the sky?" Because you're born into something, should you do that or should you take another path?
Is your daughter going to do anything with you on this album?
She is! There is a tune that we're developing on the record that has sort of a sound scape, Coldplay vibe to it. It's a song inspired by watching my wife, Sandra Joseph, on stage. And also watching my daughter on stage. It's also inspired by my wife's book, "Unmasking What Matters: 10 Life Lessons From 10 Years on Broadway," and the pride that I had for what she had created. A work that will stand the test of time. It's a fantastic book. This is sort of about walking through fear and carrying it with us. So this song called, Stripped Bare, deals with the experience of being in the presence of something overwhelming- of angelic perfection. When we know we are in the presence of art, that's what we're experiencing. This will be a soundscape that will feature spoken lines by my daughter and my wife and singing by both of them in this wash of this other melody about when she takes the stage and I am struck. I am stripped bare. You're in the presence of something omnipresent. Something angelic.
We go into the studio with incredibly talented producers The Brothers Koren. They also have a band called, "The Kin." We're going into the studio in late spring and expect to release the album in late fall of 2019.
Have you worked with Omaha's Andrew Rannells?
I have not. And I've never met Andrew. I really like him very much as a professional. I like his work ethic. I think he's incredibly versatile. He's a killer singer. He really has a great, great voice, which the role of Elder Price requires. They've been fortunate to find young men from across the country, and across the world, really. One of our standbys is from London. It's very demanding, more than anything being written when I was the age of Elder Price. It's a different kind of singing. It's much more poppy. It's a big challenge. Andrew just nailed it with aplomb and with ease. To me, that's the mark of a truly amazing performer: somebody who makes it look effortless. He's quite brilliant.
Incidentally, I read that you changed your last name because Bommer did not sound like the kind of name that would do well in the entertainment industry.
My family name, they always said "boomer." I thought it would be better to avoid anything with "boom" or "bomb" in it. (laughs.) So I switched to Bohmer. My daughter, who is also an actor, has switched to that spelling as well. I never changed my last name legally, but she now goes by Austin Danielle Bohmer. She is just starting her career. She trained at Webster University, same as I did. She was an acting major there. This year she did three different productions playing Louise in GYPSY all over the country. The last one was with Carol Leigh Carmello with the Sacramento Music Circus. She just closed the play, "Twelve Days of Rage" at Second Stage in New York. She's doing great. I'm very, very proud of her.
Do you have any last comments?
Well, you know, I think this is the best musical of this young century. I have such admiration for Casey Nicholaw. What was apparent when he started with SPAMALOT was how much he loves this art form. Casey has this brilliant gift of bringing humor without insulting and at the same time saying, "Yes, this looks funny, but isn't it wonderful?" At the beginning of the show with Two By Two, the way the boys march two by two, they're just so excited! And it's just so funny! It's hysterical. It also makes you want to feel that way. That is evident in everything that Casey does. He captures joy. It makes you understand that this is why people come to musicals. It's such a great pleasure to be representing his work and the South Park boys and everybody that's come onto this show. It really is, in my lifetime, the biggest love letter to this art form. And I love this art form! To be part of something that gives audiences that feeling every night is a deep honor.