BWW Review: YEAR OF THE ROOSTER at Dramatic Repertory Company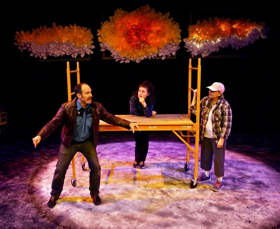 Though we've barely begun the the Year of the Dog, 2018, theatrical feathers are flying at the PSC Studio Theater in Portland. The Dramatic Repertory Company has opened a New England premiere run of Olivia Dufault's "Year of the Rooster" as their late-winter offering.
It's a wild and funny play that also tries to tug at the proverbial heartstrings as the "sport" of cockfighting gives entrée to wider rings of conflict. Flirting with the absurd, it ultimately places its faith in its off-beat take on the vagaries and victimizations of ambition.
Set in Oklahoma, "Year of the Rooster" concerns a low-income, low self-esteem young man named Gil who places all his hopes on having his rooster Odysseus Rex vault him out of his miserable life as a fast-food clerk. Gil's taunting adversary Dickie has a c*ckof his own named Bat-Dolphin that he believes is superior and, with Gil's disabled mom Lou and his advancement-obsessed supervisor Philipa looking on, the stakes become almost as high for the humans as they are for the birds.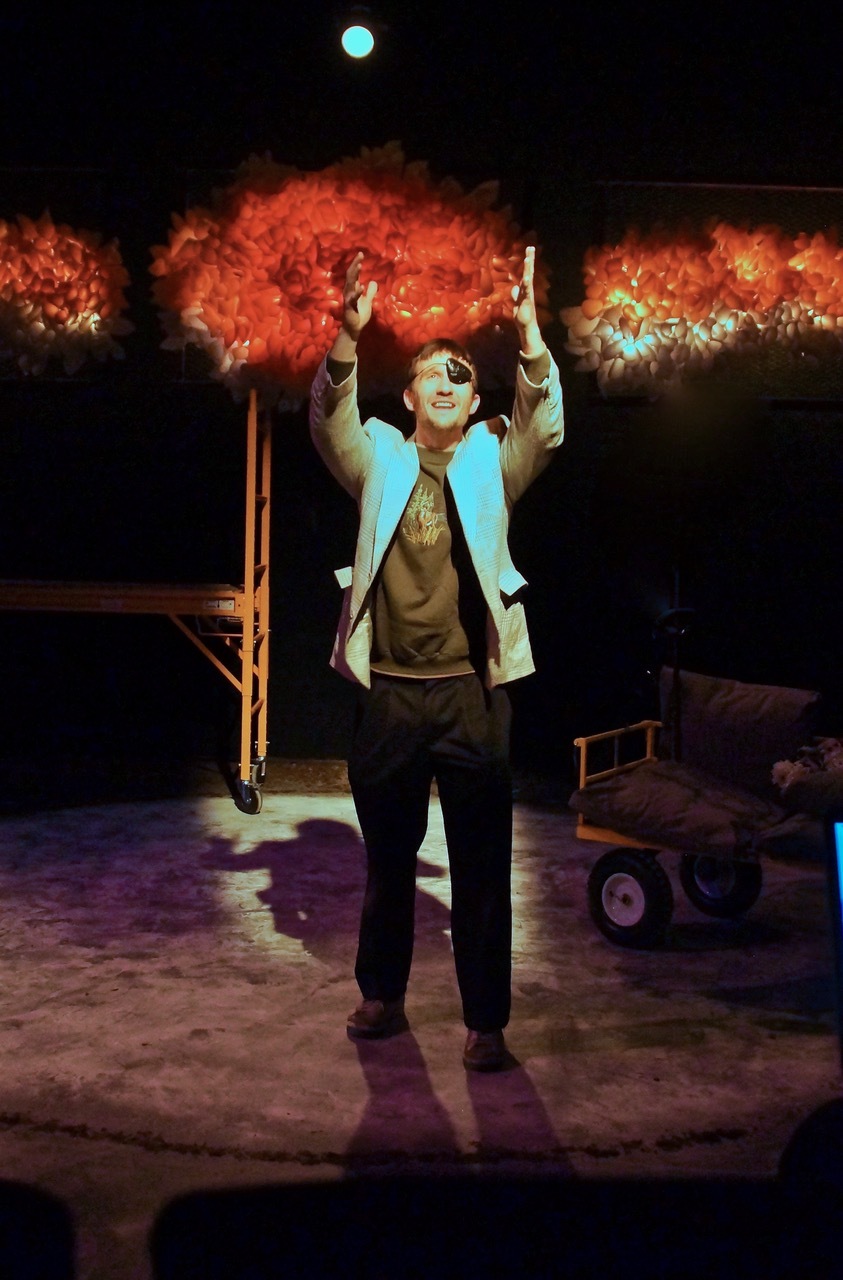 Kip Davis effectively plays Gil as a put-upon loser who glimpses a sliver of hope in managing Odysseus to a big win. Davis' physical and vocal takes on his character's fledgling attempts to gain respect are what, along with Odysseus' plight, draw sympathy in a play that mostly avoids condescension.
Christopher Holt, as a beef jerky dealer who relishes his other role as a cockfighting entrepreneur, is a bundle of raw energy. Wild-eyed and menacing, he's a wickedly fun character to watch come to life in this always-interesting actor's hands.
The most unusual character in the play is Odysseus himself, played by veteran local actor Erik Moody. Odysseus' persona, if you will, may loosely remind some of the chimpanzee Trevor in the play of the same name by Nick Jones. He's a sadly befuddled type-A creature with "an anger inside" who is stranded in a world he's not equipped to understand. Moody makes his steroid-addled c*cka suffering menace as he twitches and convulses, reacting to the threatening circumstances and murderous urges that make up his unnatural life.
Odysseus ultimate match with the blind Bat-Dolphin, played as a messed-up mauler by a doubling Holt, is a high-energy highlight thanks in large part to director Sally Wood's expertise in fight choreography. But it's the pre-fight strutting and trash-talking by the two birds that's most entertaining. It's a sad circumstance made hilarious by two actors having a ball.
Amy Roche, as the dog-hugging mom makes the most of some funny lines about her son's unseemly avocation and Allie Freed, as the potential girlfriend Philipa, owns a couple of the funniest/most outrageous lines in her quest for her own sense of achievement.
The scenic design for this intimate, three-quarters-in-the-round production features feathery light-sculptures by Meg Anderson as well as working-class costumes, detailed for human or rooster characterization, by Molly Bryant Roberts. Rolling props by Dana Hopkins, sound design by Matt Kennedy, and lighting by Michaela Wirth complete a production that fits the DRC tradition for presenting edgy, playful and engaging work to Portland audiences.
"Year of the Rooster" by Olivia Dufault
Dramatic Repertory Company
25A Forest Ave, Portland, ME
March 9-19, 2018
dramaticrep.org
Photos of Kip Davis alone and with Erik Moody and (l to r) Christopher Holt, Allie Freed and Amy Roche by Craig Robinson