BWW Interview: MTS - Musical! The School celebra il 50° anniversario di Hair! Intervista a Simone Nardini, direttore artistico e regista.

L'accademia professionale MTS - Musical! The School porta in scena lo spettacolo di fine anno "Hair", il musical rock della controcultura hippie degli anni Sessanta. Un cast numerosissimo (ben 58 giovani performer!) pronto a trasportarci nell'età dell'Acquario. L'appuntamento è fissato per il 9 giugno, ore 20.45 al Teatro Nazionale di Milano.
Per l'occasione abbiamo intervistato Simone Nardini, direttore dell'accademia e regista del musical.
Buongiorno Simone, innanzitutto cosa vi ha portato alla scelta di questo titolo?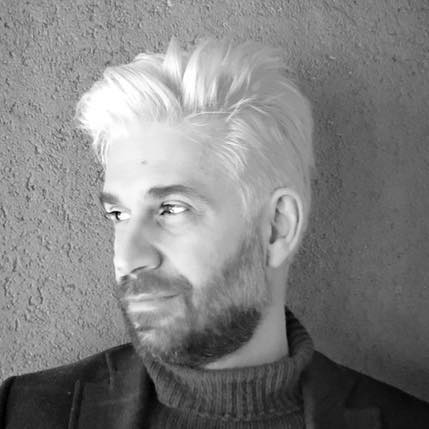 Dunque, in occasione Experience On Stage, all'Open Air Theatre di EXPO abbiamo avuto l'onore di mettere in scena una versione in concerto del musical Hair. Quest'anno ricorre il 50esimo anniversario dell'andata in scena a Broadway (aprile 1968), per cui ci è sembrata un'ottima occasione per portare a termine il progetto chiedendo i diritti per lo spettacolo completo direttamente a New York. La principale motivazione della scelta è quindi festeggiare l'anniversario!
Cosa si deve aspettare il pubblico da questa edizione?
Nonostante sia lo spettacolo di fine anno di un'accademia possono aspettarsi la musica del vivo perché avremo una band di sette elementi diretta dal maestro Angelo Racz! Cosa ci aspettiamo noi piuttosto dal pubblico? Che vengano tutti vestiti da hippie e figli dei fiori. DRESSCODE = HippieLife 1968
Hair ai tempi della sua prima messa in scena ha rappresentato una rivoluzione, secondo lei in questo preciso periodo storico serve ribadire certi valori?
Mondo 1968...Mondo 2018, secondo me non è cambiato assolutamente nulla; anzi certe dinamiche forse si sono amplificate, per cui quello che era il grido di rivoluzione di voglia di pace dei giovani dell'epoca non è mai stato forte come in questi ultimi anni. Le analogie tra il mondo di oggi e il mondo di allora sono fortissime su tutti i campi, basti pensare agli editti di Trump che spaziano dalle minacce di guerra, alla finanza, all'esclusione dei transgender dall'esercito. Sicuramente il manifesto Hippie è un manifesto di oggi, che viene in parte gridato e celebrato anche in settori come la moda (basta dare un'occhiata agli allestimenti delle vetrine che si rifanno tutti a quell'epoca). Per questo è ancora più importante celebrare questo spettacolo, non è solo un anniversario, ma qualcosa di più profondo e attuale.
Piani futuri per le vostre produzioni e per l'accademia?
Rimane sempre un nostro obiettivo produrre dei musical inediti. Hair è solo una parentesi che ci siamo presi. Negli ultimi anni abbiamo prodotto e riprodotto in versioni differenti due musical, Midsummer Night Circus e Chapeau, per i quali nel lungo termine sono previsti degli ulteriori progetti. Abbiamo già iniziato a lavorare su un inedito. Per quanto riguarda l'accademia sono in arrivo tantissime novità per cui vi invitiamo a seguirci sui nostri social!
Tutte le informazioni sono reperibili sul sito www.musicalmts.it o sulle pagine social dell'Accademia MTS - Musical! The School
https://www.facebook.com/MtsMusicalTheSchool https://twitter.com/MUSICALMTS
https://www.instagram.com/mtsmusicaltheschool/
In bocca al lupo!
Hair - 50°Anniversario
TRADUZIONE LIBRETTO - SANDRO AVANZO
DIREZIONE MUSICALE - ANGELO RACZ
COREOGRAFIE - VALENTINA BORDI
VOCAL COACH - ELEONORA MOSCA - PASQUALE GIRONE
ACTING COACH - MICHELE SAVOIA
ADATTAMENTO E REGIA - SIMONE NARDINI